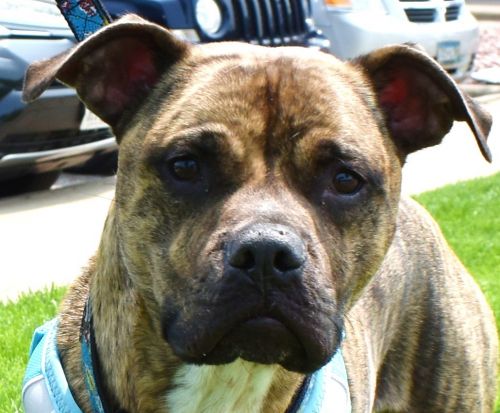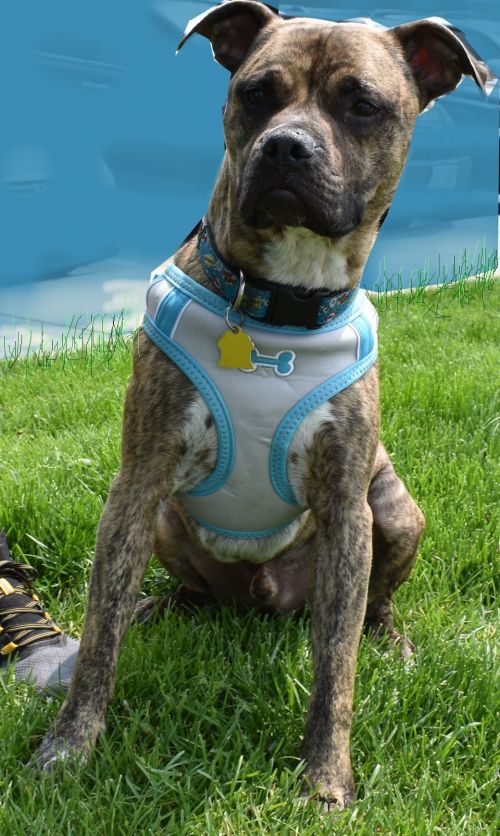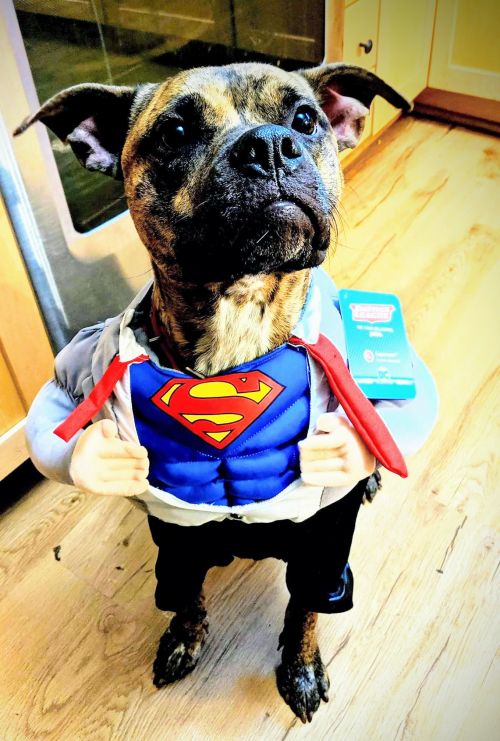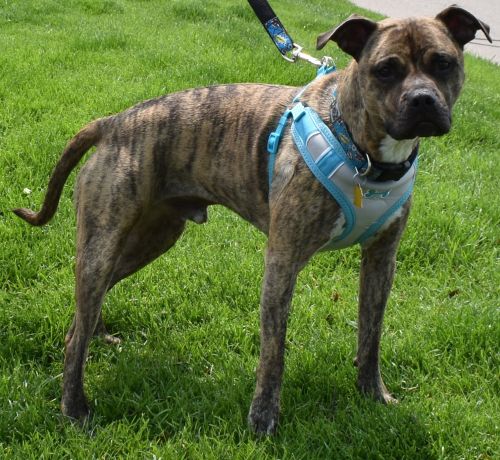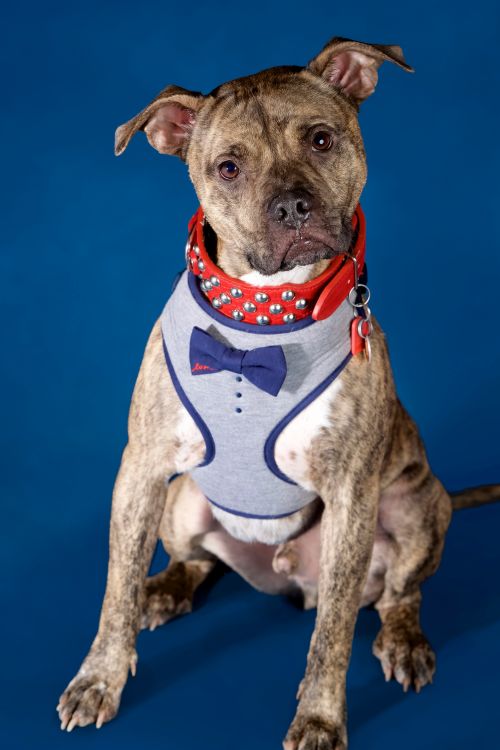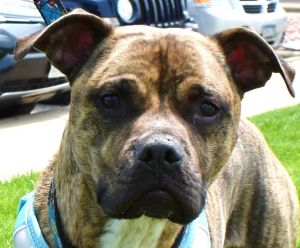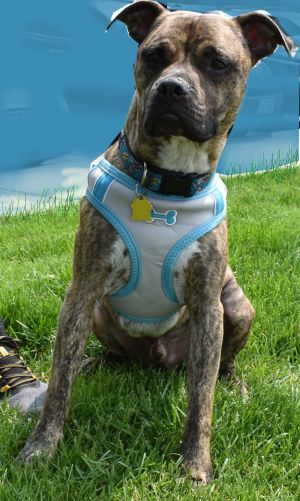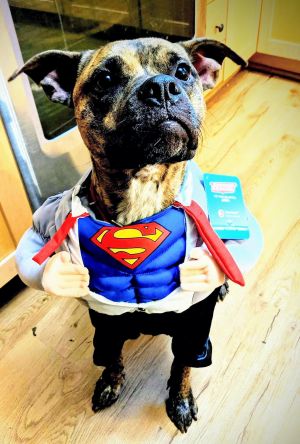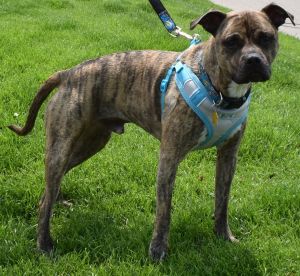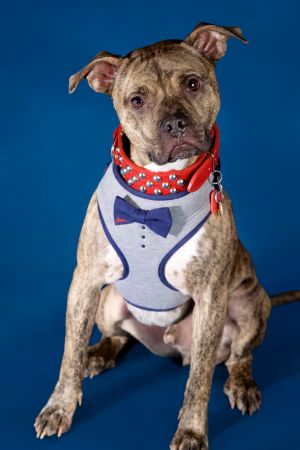 Roman
American Staffordshire Terrier
Boxer
If you are interested in any of the dogs available at New Leash Rescue, you can reach out to the foster listed below for more information and then complete an adoption application which can be found at https://www.newleashrescue.org/adopt/policy. Please email the completed application to newleashrescue2018@gmail.com

This past year has been ruff on Roman. He was picked up by local animal control and during his stay, he quickly became a staff favorite. When no one came to claim him, the staff contacted New Leash hoping we could help. Who could say no to that beautiful smile?

This handsome fella is 1.5 yrs old. He's housetrained and a total lap dog. He has been around older kids, but not really young ones. He has lots of energy and loves running zoomies in the yard. He also loves to playing chase, tug-of-war and wrestling with other dogs. He isn't much of a barker but will sing when he wants your attention. He does great being left out when his foster parents are gone which is great because he is not into being crated. His foster family's favorite thing about Roman is his lavish displays of joy when they come home.

When Roman first came to his foster home he was very shy and scared.
The other dogs were intimidating and he wasn't sure what to think of his foster mom. However, he immediately took to his new foster dad, showering him with kisses. It took about a week before Roman warmed up to the rest of the household and now is a lap hog.
Roman doesn't seem to handle change easily. He can be a little shy and scared, but with patience and a little space, his goofy, lovable personality comes out and it's so worth the wait.

This boy would make a great addition to a family!

Adoption fee is $250 + tax (no checks)

Foster to contact: Ben & Tracy - tschlax@gmail.com or
612-758-7411

Roman will not be at an adoption event so contact his foster to learn more!

Our fosters do the best they can to provide all information about the animal's background and temperament while in foster care in their home. An adopters routine and home environment is likely going to be different than that in their foster home.

Sometimes there is more that comes out about a dog's personality once they have been able to settle in a home and truly become comfortable. There are great articles out there written about the different stages a pet goes through after adoption, discussing transitions that happen at 3 days, 3 weeks, and 3 months. We highly recommend reading about this - it will help you understand the transition your new pet goes through.
Powered by PetfinderTM