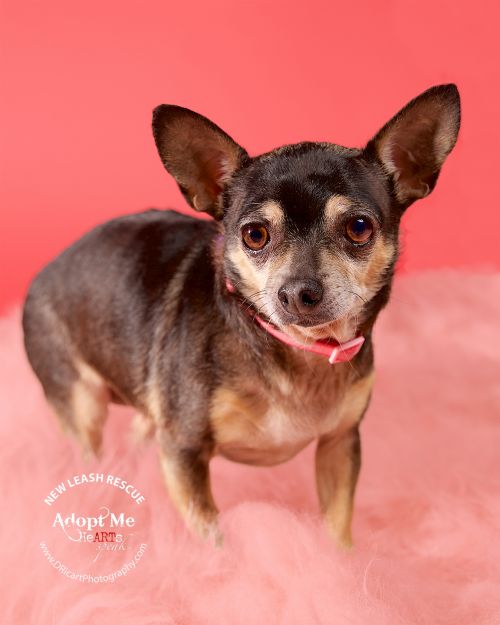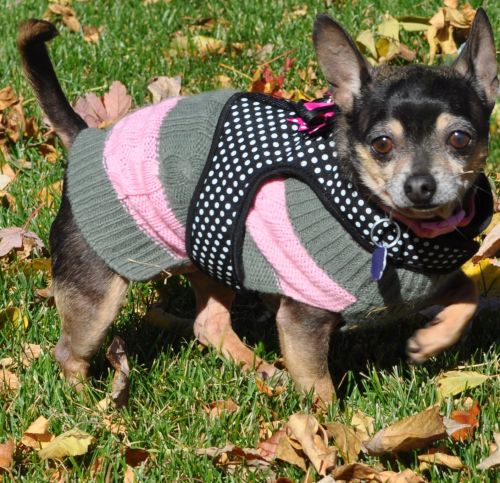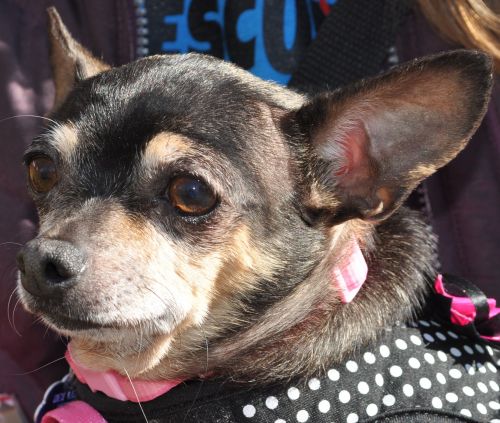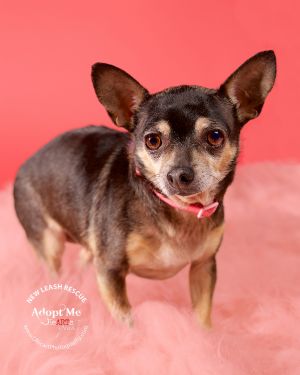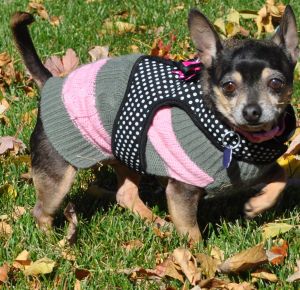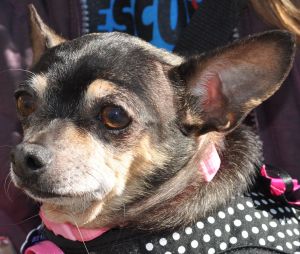 Jade
Jade is a very sweet six and a half year old chihuahua who loves to cuddle. She doesn't have much fur on her underside, so she will definitely need some little coats and sweaters in the winter. She weighs about 7.5 pounds and came to us from a shelter where she was very scared.

Jade is the type of chihuahua that takes a little bit of time to get to know new people. Jade doesn't care for kids. She will tolerate some for a couple hours if visiting, but then she just wants them to leave her alone.

If she is pushed too far to fast, she can be a snappy little girl, but she is super sweet once she's had the time to bond to you. Occassionally she will squawk at you if you pick her up when she doesn't want to be or she isn't expecting it.

Jade loves to sleep under the covers at night, and she likes to be held. She would enjoy a quiet environment where she can get lots of snuggles. She does fine around other dogs - but would prefer small dogs because they aren't quite as scary as the big ones. She isn't afraid to stand up to a big dog that's invading her personal space.

Jade isn't around carpet in her foster home, but appears to have some good puppy pad training. She is left out in a large area with puppy pads while her foster is at work. She likes to go outside too now that the weather is nice. All dogs need a refresher course on house training when they move to a new house with a new routine. Jade is more active if she has carpet and rugs to run around on versus slippery hard floors.

Jade is very sweet!


Adoption fee is $300 + tax (no checks)

Foster to contact: Katie - 605-695-5126 (text preferred) or krkallemeyn@hotmail.com

This dog will be at our adoption event at the Woodbury PetSmart on Saturday from 11-2 looking for a home!


Our fosters do the best they can to provide all information about the animal's background and temperament while in foster care in their home. An adopters routine and home environment is likely going to be different than that in their foster home.

Sometimes there is more that comes out about a dog's personality once they have been able to settle in a home and truly become comfortable. There are great articles out there written about the different stages a pet goes through after adoption, discussing transitions that happen at 3 days, 3 weeks, and 3 months. We highly recommend reading about this - it will help you understand the transition your new pet goes through.
Powered by PetfinderTM