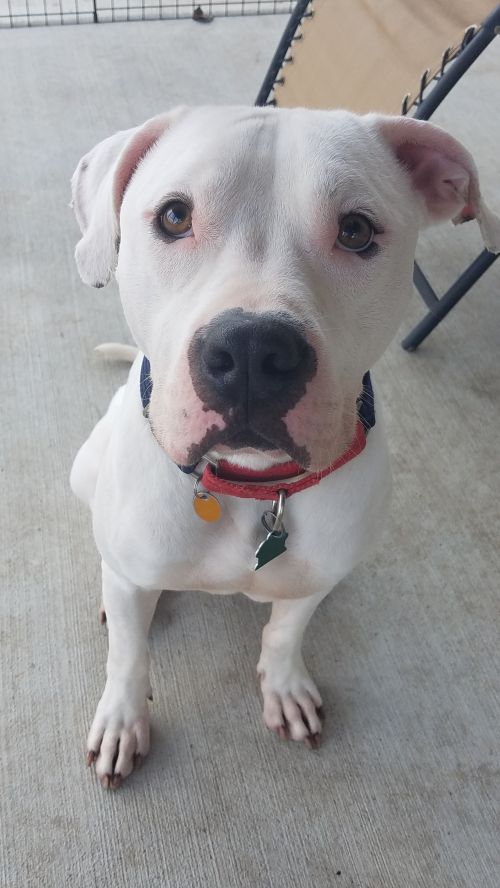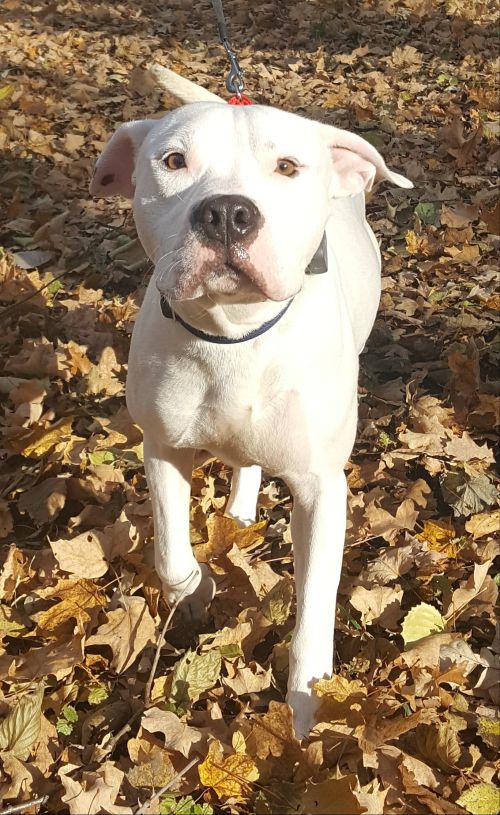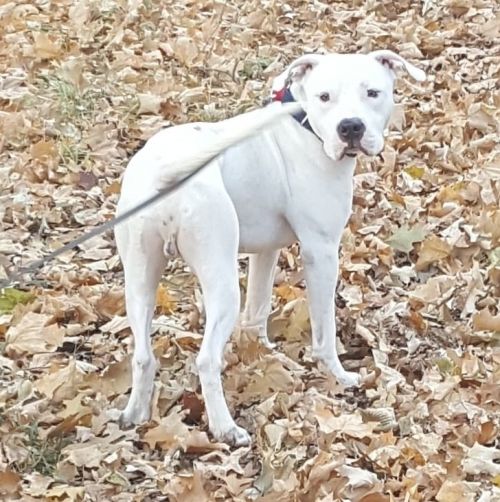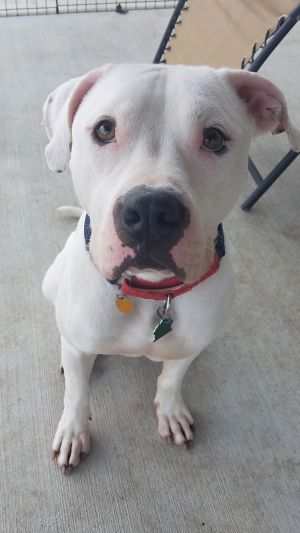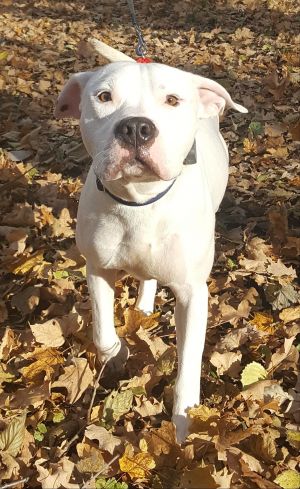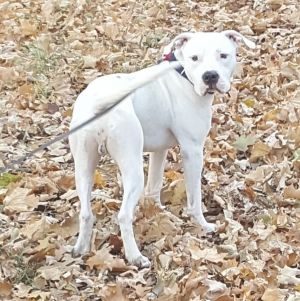 Alvin
American Bulldog
Mixed Breed
Alvin is a two year old American Bulldog mix who came to us from a shelter where he wasn't doing very well. He is about 50 pounds.

He is good with other dogs. He knows some commands - he knows sit, down, come, and no. Alvin is strong and does have some prey drive type behavior, so no small kids in his home. Recommended for kids age 14 and up. No cats or birds recommended either. He is very interested in anything he sees while out on a walk and will chase after them if given the chance (ducks, birds, rabbits, blowing tumbleweeds,etc).

Alvin has been working a lot on his responses to strangers (he is fantastic with the people in his home once he gets to know you!.) He needs to have controlled, structured introductions.

He does not do well in stressful retail store environments. He also is not a dog that should be going to the dog park. Not because of any interactions with dogs, but the inability to control the introductions with strangers.

Alvin requires a dog savvy owner who will introduce him to new people properly and allow him some time to warm up. Alvin will do best in a quieter home without constant visitors, but yet a home where his socialization with new people will continued to be worked on after he's adopted.

He is doing well on housetraining but all dogs need a bit of a refresher when they move to a new house and a new routine.

Alvin is not a first time dog and requires an experienced owner.


Adoption fee is $350.00 (no checks)

Foster to contact: Katie - 605-695-5126 (text preferred) or krkallemeyn@hotmail.com

This pup will not be at an adoption event this weekend, so please contact the foster to learn more.


Our fosters do the best they can to provide all information about the animal's background and temperament while in foster care in their home. An adopters routine and home environment is likely going to be different than that in their foster home.

Sometimes there is more that comes out about a dog's personality once they have been able to settle in a home and truly become comfortable. There are great articles out there written about the different stages a pet goes through after adoption, discussing transitions that happen at 3 days, 3 weeks, and 3 months. We highly recommend reading about this - it will help you understand the transition your new pet goes through.
Powered by PetfinderTM