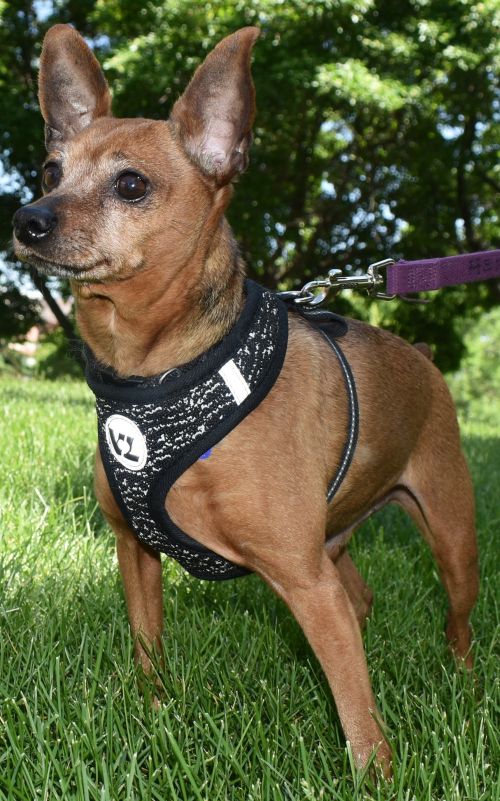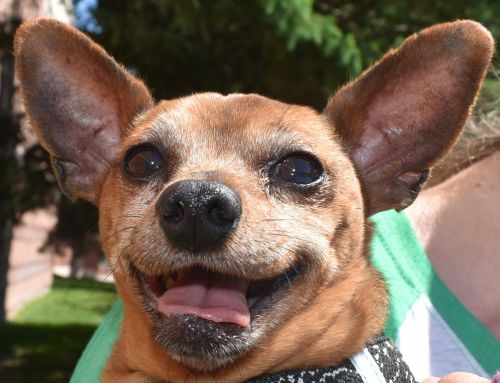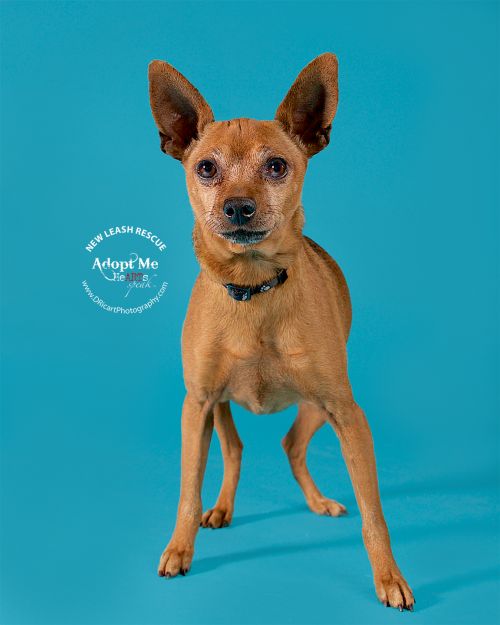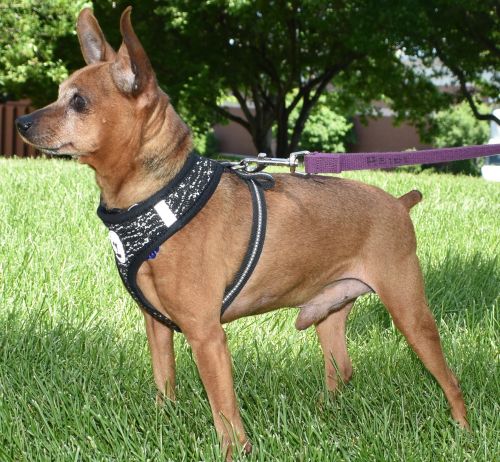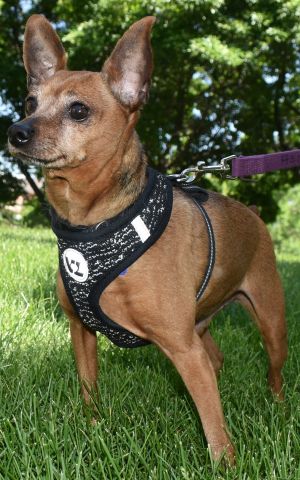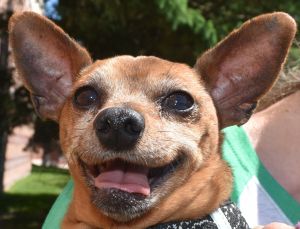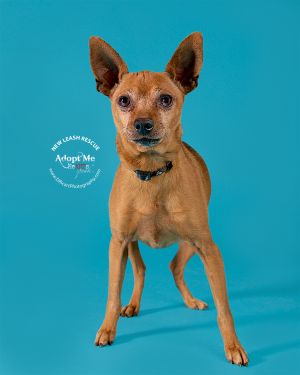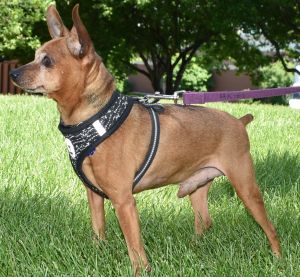 Bee Bee
If you are interested in any of the dogs available at New Leash Rescue, you can reach out to the foster listed below for more information and then complete an adoption application which can be found at https://www.newleashrescue.org/adopt/policy. Please email the completed application to newleashrescue2018@gmail.com

Bee Bee is a 11 year old min pin who came out of a neglectful situation where he wasn't being cared for well. Since coming to rescue, he had a large mass removed from under his leg, and the mass tested benign. He has been in rescue for over six months and would love a home to call his own.

He is good with other dogs, but can be protective of his food around other dogs. He loves to cuddle and be pet. He takes time to warm up to new people, so he will do best in a quiet place where visitors will give him space before they are trying to pick him up, etc. He can also bark at you a little bit when you first put him in his kennel. He will do best around kids 10 and up who are used to small dogs.

He would love to go to a loving retirement home where he can be spoiled like a king, and get lots of cuddles. He's a great boy who deserves a lot, coming from living in a non-heated garage.

Adoption fee is $200.00 + tax (no checks)

Foster to contact: Katie - 605-695-5126 (text preferred) or krkallemeyn@hotmail.com


This dog will be at our adoption event on Saturday at the Woodbury PetSmart from 11am-3pm waiting to meet you!


Our fosters do the best they can to provide all information about the animal's background and temperament while in foster care in their home. An adopters routine and home environment is likely going to be different than that in their foster home.

Sometimes there is more that comes out about a dog's personality once they have been able to settle in a home and truly become comfortable. There are great articles out there written about the different stages a pet goes through after adoption, discussing transitions that happen at 3 days, 3 weeks, and 3 months. We highly recommend reading about this - it will help you understand the transition your new pet goes through.
Powered by PetfinderTM