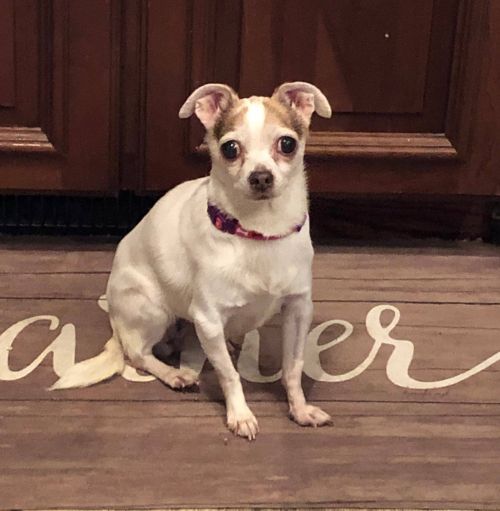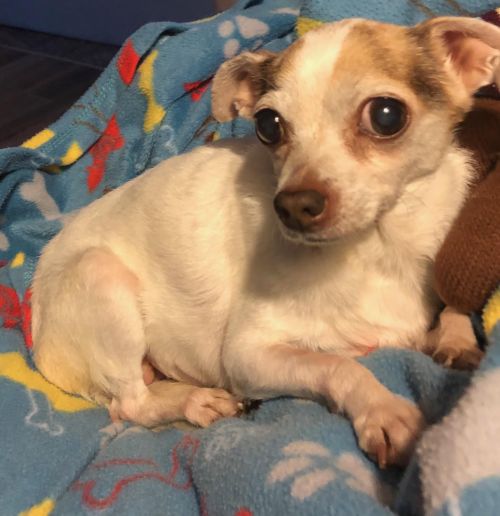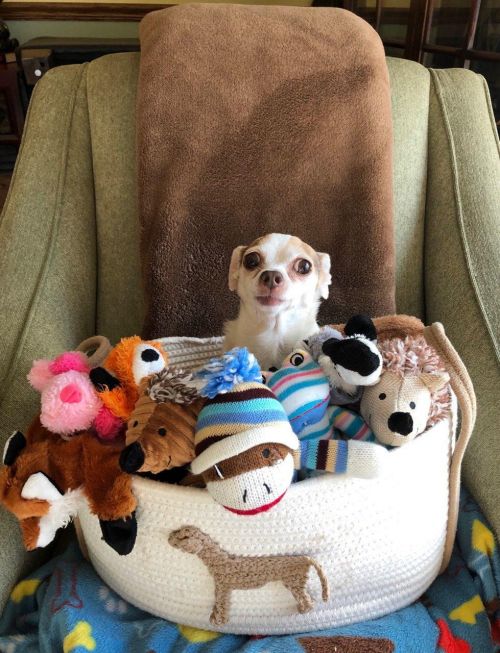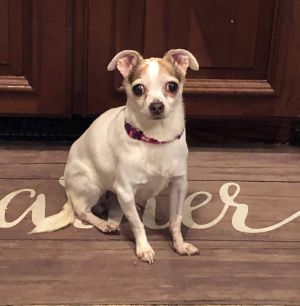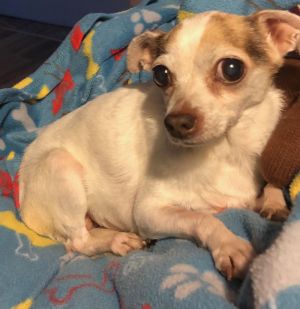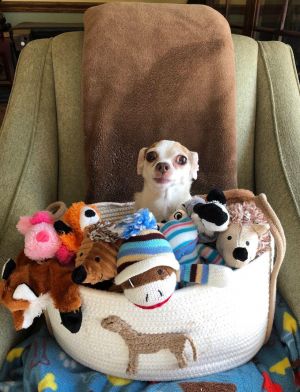 March
If you are interested in any of the dogs available at New Leash Rescue, you can reach out to the foster listed below for more information and then complete an adoption application which can be found at https://www.newleashrescue.org/adopt/policy. Please email the completed application to newleashrescue2018@gmail.com

Hello, my name is March (AKA Marcy)! I'm a little chihuahua with a cute black spot on my tail. Right now, I live with my foster nana and papa who has two other small dogs in the house too. We all just hang out and lay on our doggy beds together. We all respect each other and love just hanging out together. I'm potty pad trained and I go outside too!  I love being outside in the sun and I look for those sunny spots in the house to lay in. 

Here are some of my favorite things:  

*Sitting on my foster parent's lap

*Chewing on bones

*Following my foster parents all over the house, yard, etc.  I do get underfoot sometimes so you have to remember to look down. 

*Did I mention sitting on my foster parent's lap?

*I haven't bark yet. No real need to and can't find a reason too

*I wait nicely for my foster parents to get out the bed before I do

*I sleep through the night just fine

*Did I mention sitting on my foster parent's lap?

I walk well on a leash with my harness, I'm not fast, but I can hold my own

And I love to sit on my foster parent's lap!

March is a 7 year old chihuahua mix who is looking for a home to call her own! She's weighs around 6 pounds and was originally found as a stray and never claimed. She's a very sweet girl who is friendly with new people and likes to get attention and cuddles. She has some pee pad training but doesn't always want to go outside, so she will do best in a home that is willing to continue to let her use puppy pads. March loves to be the princess of her castle and be the center of attention for her people.

March is now spayed, current on vaccinations and heartworm tested negative. She also just had a dental cleaning with a few extractions. She is on preventatives, dewormed, and microchipped.

This girl will make a wonderful companion!

Adoption fee is $350 + tax (no checks)

Foster to contact: Valerie 651-214-8914 or valeriezappa@comcast.net

This dog will be at our adoption event at the Woodbury PetSmart on Saturday from 11-2.


Our fosters do the best they can to provide all information about the animal's background and temperament while in foster care in their home. An adopters routine and home environment is likely going to be different than that in their foster home.

Sometimes there is more that comes out about a dog's personality once they have been able to settle in a home and truly become comfortable. There are great articles out there written about the different stages a pet goes through after adoption, discussing transitions that happen at 3 days, 3 weeks, and 3 months. We highly recommend reading about this - it will help you understand the transition your new pet goes through.
Powered by PetfinderTM