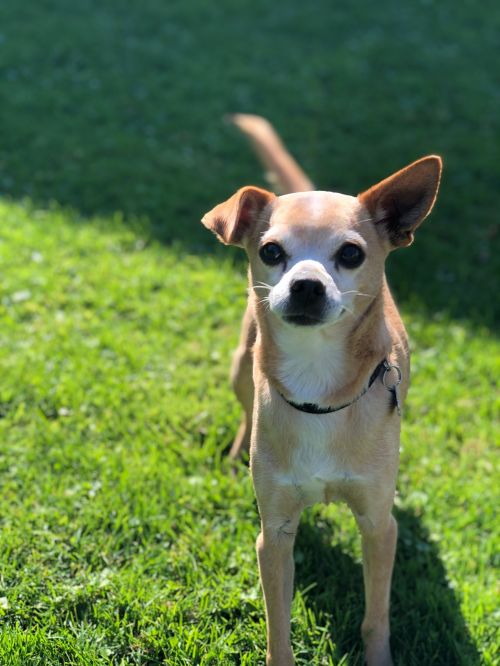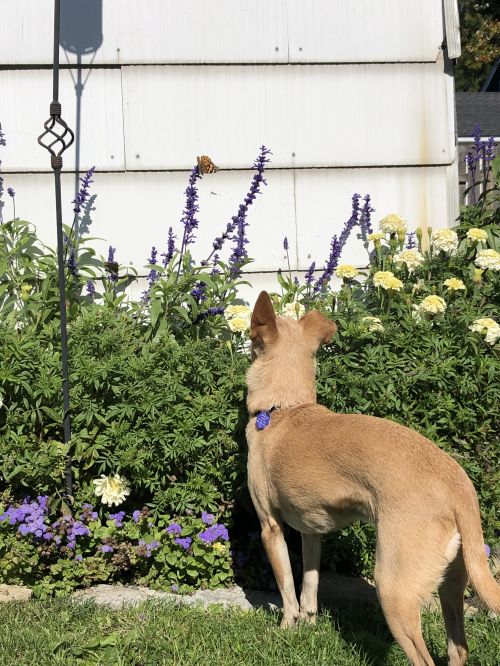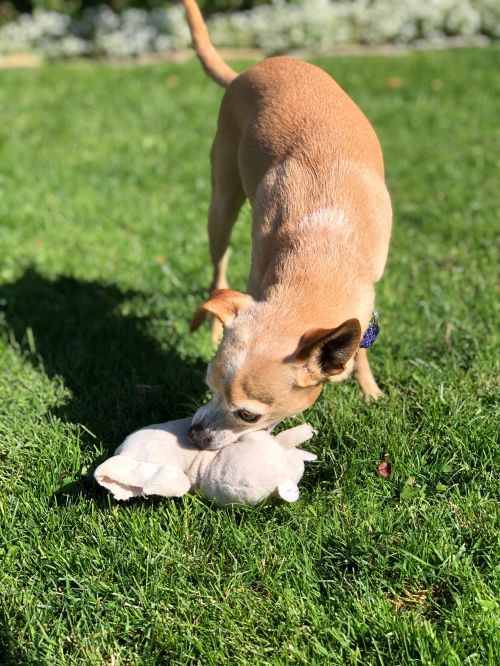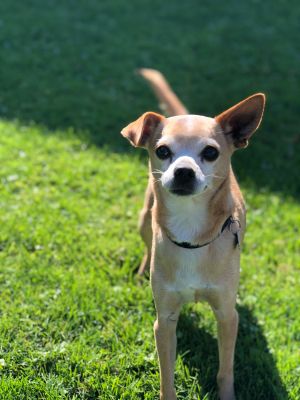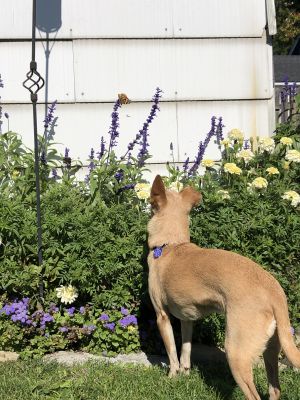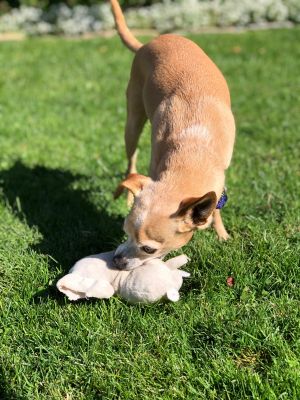 Charlie
If you are interested in any of the dogs available at New Leash Rescue, you can reach out to the foster listed below for more information and then complete an adoption application which can be found at https://www.newleashrescue.org/adopt/policy. Please email the completed application to newleashrescue2018@gmail.com

Charlie was originally found as a stray and taken to the humane society where he was never claimed by his owners. He wasn't doing well in the shelter environment, so he came to us to help him find a home. Charlie is estimated to be around 5 years old and weighs around 9 pounds right now. He is a taller, kind of lanky guy, and so adorable!

Charlie is good with other dogs - in his foster home he has been around large to small and has had no issues with any of them. He has shown a little bit of playfulness with other dogs in his foster home so far. Charlie likes his kennel and he likes to hang out in there with the door open. It's a safe place for him. He hasn't been a vocal boy in his foster home so far, but he will take some time to warm up to new people - which isn't too far out there if you are familiar with the majority of chihuahuas. Charlie loves to be petted once he knows you. Charlie does not really care to be picked up, especially until he knows someone really well. He's great to coax him to get him on your lap, but he really needs a chi understanding owner.

Charlie is recommended to be around older kids age 13 and up who are used to being around and handling small dogs. He does well in his foster home but, he could be snappy if pushed too far and stressed out, so he's best with kids who understand how to give him space and not be constantly in his business. Charlie has not been around cats to this point that we are aware of, but he tends to mind his own business so he could likely do well with them.

Charlie is doing well with his housetraining and he also does well with crate training in his foster home. Like any dog that gets adopted, he will need a refresher course when changing homes to get used to a new house and a new routine.

Adoption fee is $200.00 + tax (no checks)

Foster to contact: Birdie - bmullarky@yahoo.com or 651-247-5991

This dog will not be at an adoption event so please contact the foster to learn more!


Our fosters do the best they can to provide all information about the animal's background and temperament while in foster care in their home. An adopters routine and home environment is likely going to be different than that in their foster home.

Sometimes there is more that comes out about a dog's personality once they have been able to settle in a home and truly become comfortable. There are great articles out there written about the different stages a pet goes through after adoption, discussing transitions that happen at 3 days, 3 weeks, and 3 months. We highly recommend reading about this - it will help you understand the transition your new pet goes through.
Powered by PetfinderTM