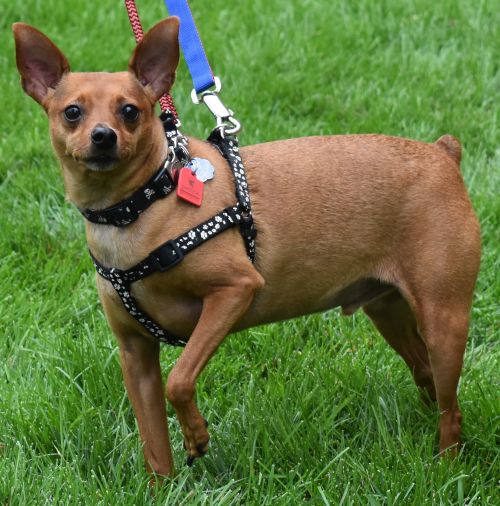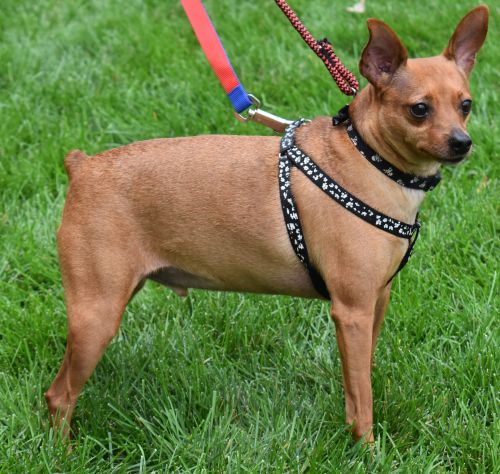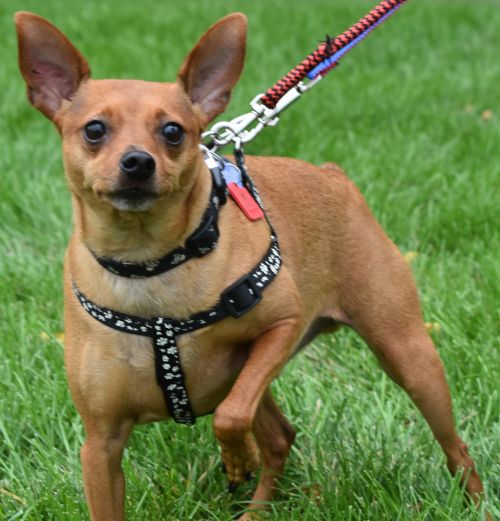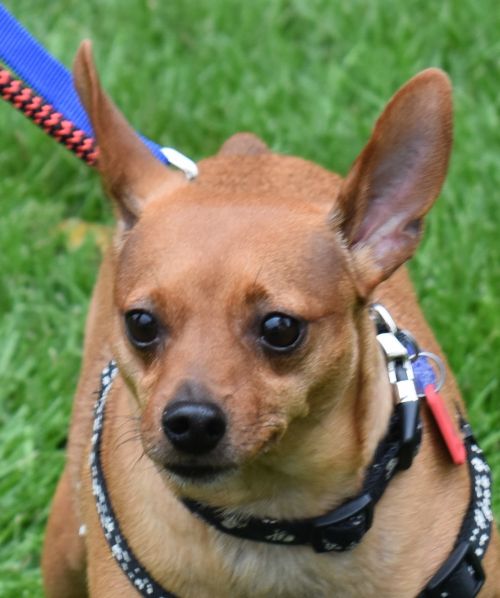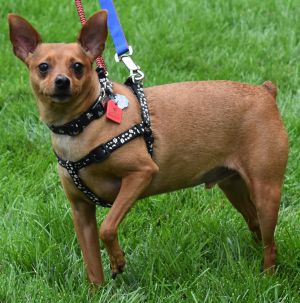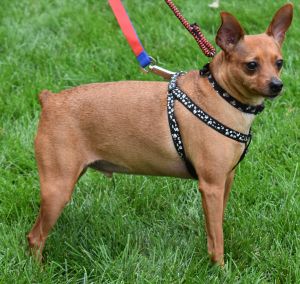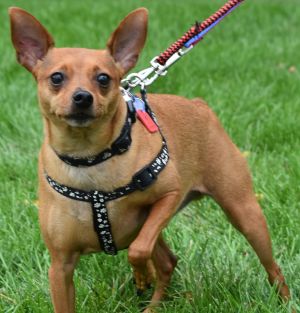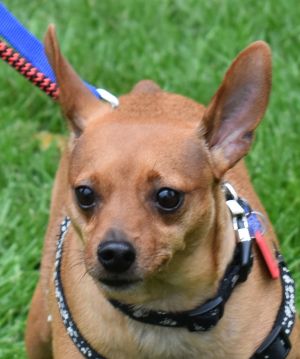 Jameson
If you are interested in any of the dogs available at New Leash Rescue, you can reach out to the foster listed below for more information and then complete an adoption application which can be found at https://www.newleashrescue.org/adopt/policy. Please email the completed application to newleashrescue2018@gmail.com

Jameson is a 5 year old min pin who weighs around 11 pounds. He came to us when his owner could no longer care for him. He is a super sweet boy, who will make a wonderful companion.

Jameson is good with other dogs, and isn't much of a barker. He does have a little bit of separation anxiety and will cry/bark a little bit at times when he can't be with you. He is used to being around other dogs - he needs to have at least one other dog in his new home. He loves to sleep in bed with someone if he's allowed to. This boy likes to be pet, held, and cuddle. He's super sweet and happy to see everyone!

Jameson has some puppy pad training, and has worn belly bands in the past in his previous home as well. He will need a housetraining refresher whenever he moves to a new house and a new routine. We would recommend him for a home with older children, ages 8 and up who are used to handling small dogs. In his foster home, Jameson is portion fed twice a day and will protect his food from another dog trying to take it from him.

Adoption fee is $350.00 + tax (no checks)

Foster to contact: Tami at 651-206-6413 or tami.reed1227@gmail.com

This dog will be at our adoption event on Saturday at the Woodbury Petsmart on Saturday from 11am-3pm waiting to meet you!


Our fosters do the best they can to provide all information about the animal's background and temperament while in foster care in their home. An adopters routine and home environment is likely going to be different than that in their foster home.

Sometimes there is more that comes out about a dog's personality once they have been able to settle in a home and truly become comfortable. There are great articles out there written about the different stages a pet goes through after adoption, discussing transitions that happen at 3 days, 3 weeks, and 3 months. We highly recommend reading about this - it will help you understand the transition your new pet goes through.
Powered by PetfinderTM