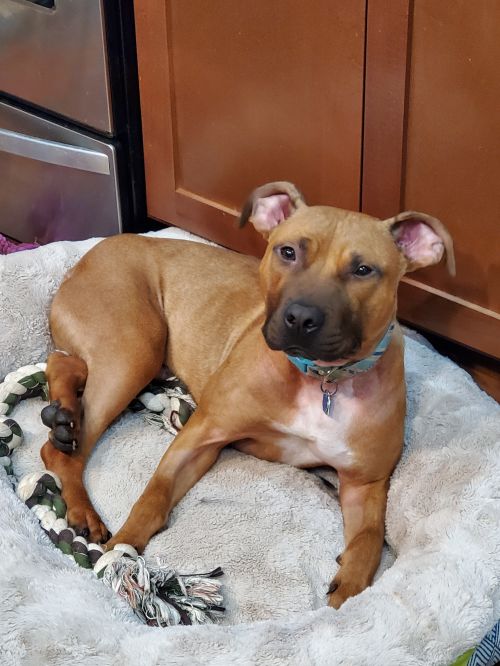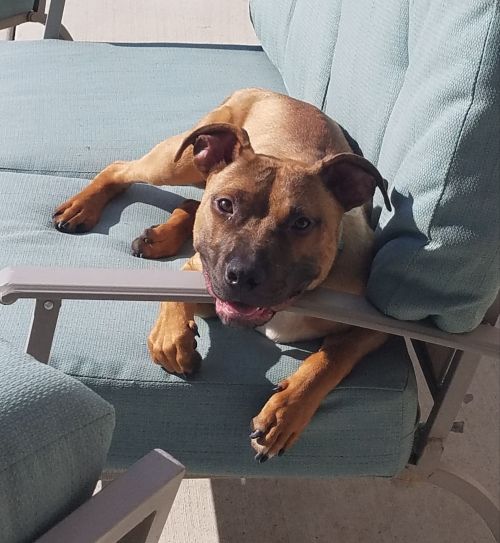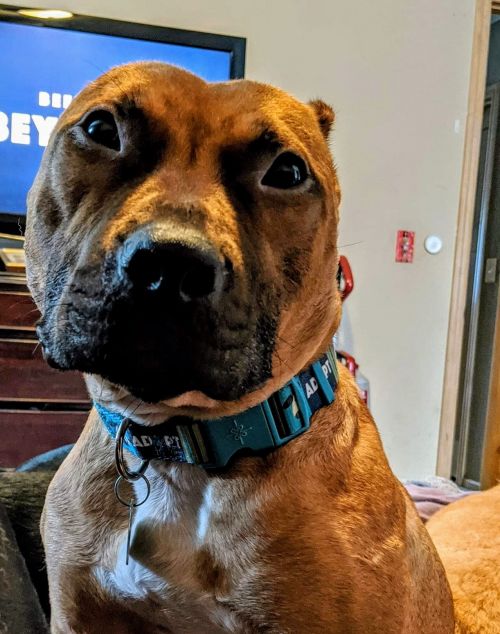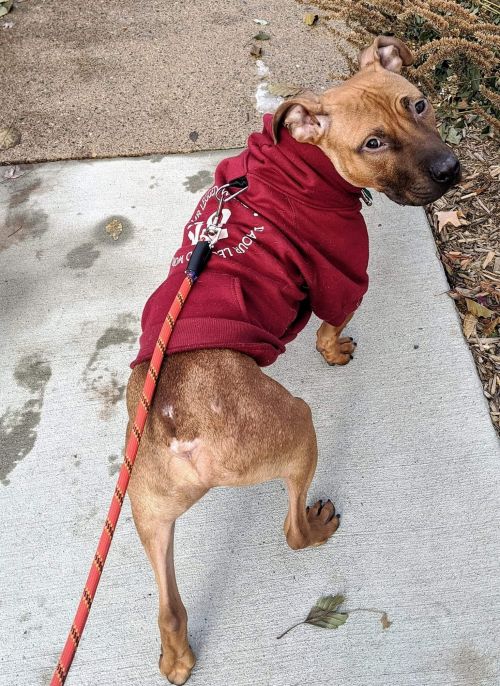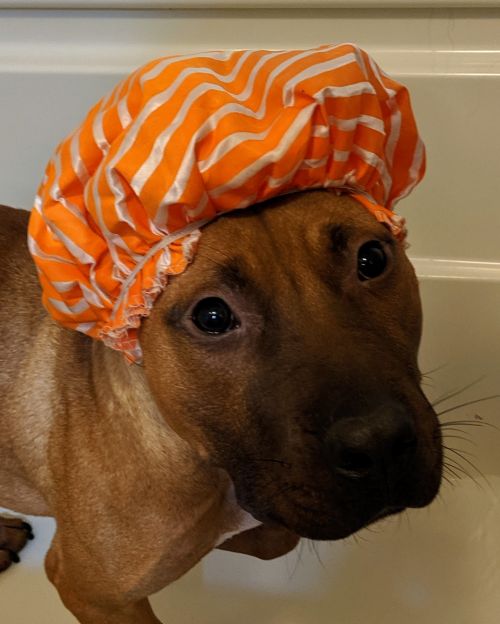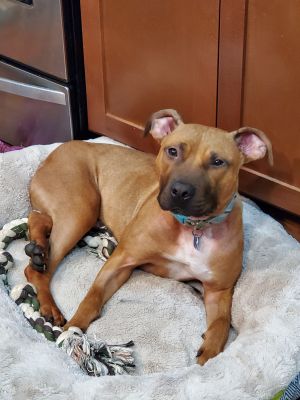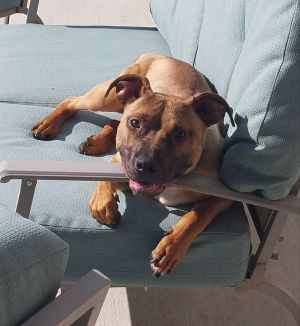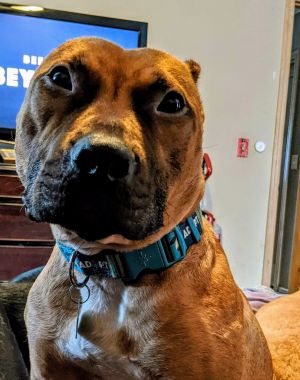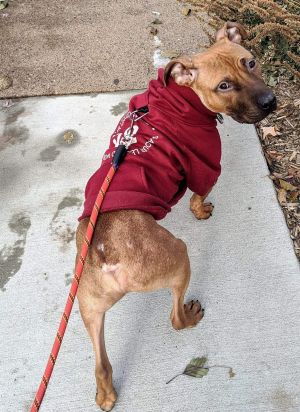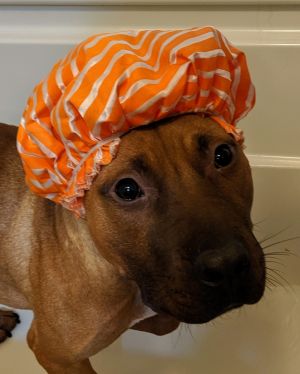 Perkins
American Staffordshire Terrier
Pit Bull Terrier
If you are interested in any of the dogs available at New Leash Rescue, you can reach out to the foster listed below for more information and then complete an adoption application which can be found at https://www.newleashrescue.org/adopt/policy. Please email the completed application to newleashrescue2018@gmail.com

Perkins came to rescue as an unclaimed stray from a local impound. When he first arrived to rescue, the end of his tail was badly damaged and needed surgery to be able to heal.

Perkins is thought to be almost 2 years old and weighs around 40 pounds. He is best suited for a family with lots of dog experience. Due to some special needs he's not for the casual dog owner. Perkins has some OCD tendencies. When left alone for longer periods of time (more than 3 hours) he will become destructive. If he is kenneled, he spins and self harms. We are still in the process of trying different medication and behavioral modifications but he needs a home where a human will be home with him the majority of the time. He'd do best as an only dog because he can bully and play rough with other dogs and plays too rough with smaller ones. No cats or small animals. We're still working on house training. Perkins tends to be shy in new situations so we recommend a home with no young children. We don't recommend an apartment or town home where there are shared walls because he can sing and be vocal. He loves to run around the backyard so a fenced in yard is preferred. He is not a fan of walks unless they are along a trail where there are no cars otherwise be prepared to carry him. He's very affectionate and will nudge and nibble you when he wants attention. He loves to rollover on his back and get tickles on his tummy. He's also a huge fan of tug-of-war and fetch, where you throw the ball, he catches it and you try to fetch it from him.

Adoption fee is $200 + tax (no checks)

Foster to contact: Tracy and Ben at tschlax@gmail.com or ben.delarosa@gmail.com, 612-750-7411

Perkins will not be attending an upcoming adoption event so contact the foster to learn more about him

Our fosters do the best they can to provide all information about the animal's background and temperament while in foster care in their home. An adopters routine and home environment is likely going to be different than that in their foster home.

Sometimes there is more that comes out about a dog's personality once they have been able to settle in a home and truly become comfortable. There are great articles out there written about the different stages a pet goes through after adoption, discussing transitions that happen at 3 days, 3 weeks, and 3 months. We highly recommend reading about this - it will help you understand the transition your new pet goes through.
Powered by PetfinderTM