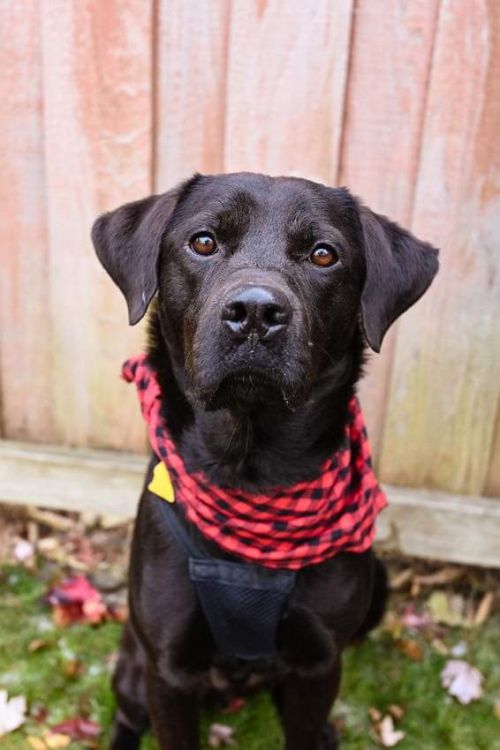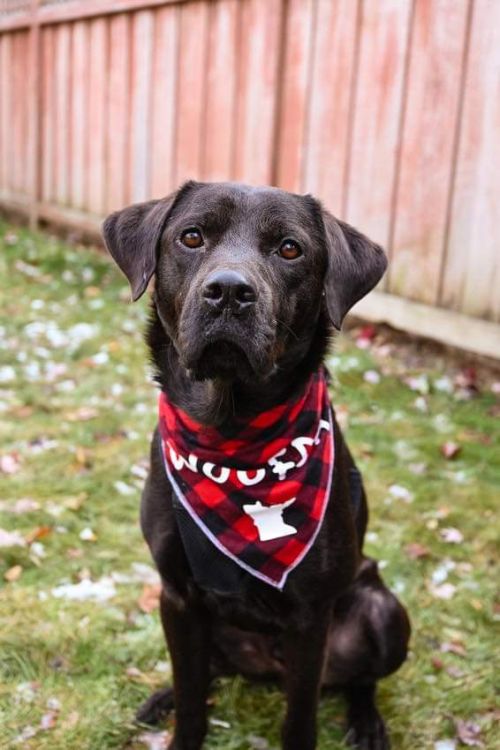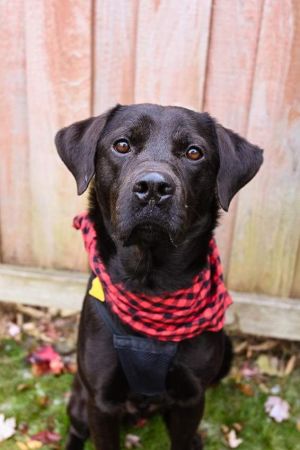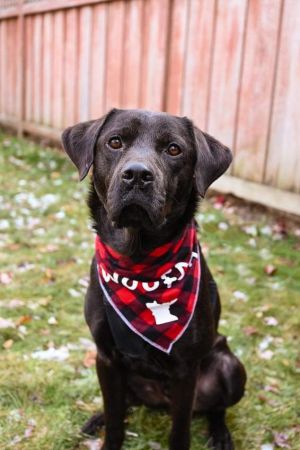 Buddy
Black Labrador Retriever
Labrador Retriever
If you are interested in any of the dogs available at New Leash Rescue, you can reach out to the foster listed below for more information and then complete an adoption application which can be found at https://www.newleashrescue.org/adopt/policy. Please email the completed application to newleashrescue2018@gmail.com

Are you looking to have fun? If you said Yes, then you are looking for Buddy.
Everyone LOVES Buddy! Even the resident crabby old lady dog at his foster home who never plays with anyone, giggles when Buddly flirts with her. Buddy is always trying to make someone happy. If a dog is looking bummed out, Buddy is nudging him to play. If he sees his human foster sister sad, Buddy is bumping her with his big head and giving her sloppy kisses until she's smiling (or yelling for help). He loves to play, loves attention, loves to go for walks. He is great in his kennel. He really is a great dog.
Buddy is a two year old black lab mix who came to New Leash because he was stressed out in a shelter. He had been there since the beginning of August and started off doing really well there, but over time, he just needed to get out and get into a home where he could get more into a regular routine. Buddy weighs about 60 pounds.

He is good with other dogs and a social, friendly boy. As a younger dog, he has some energy, and will do best with children who do well being around bigger dogs. He could knock little ones over. Buddy is playful and good with people. He is doing well on his housetraining refresher coming from the shelter, but all dogs will need a refresher when they move to a new house and a new routine.

Adoption fee is $350.00 + tax (no checks)

Foster to contact: Tracy and Ben at tschlax@gmail.com or ben.delarosa@gmail.com, 612-750-7411

This dog will be at our adoption event at the Woodbury PetSmart on Saturday from 11-3 looking for a home!


Our fosters do the best they can to provide all information about the animal's background and temperament while in foster care in their home. An adopters routine and home environment is likely going to be different than that in their foster home. Sometimes there is more that comes out about a dog's personality once they have been able to settle in a home and truly become comfortable.

There are great articles out there written about the different stages a pet goes through after adoption, discussing transitions that happen at 3 days, 3 weeks, and 3 months. We highly recommend reading about this - it will help you understand the transition your new pet goes through.
Powered by PetfinderTM