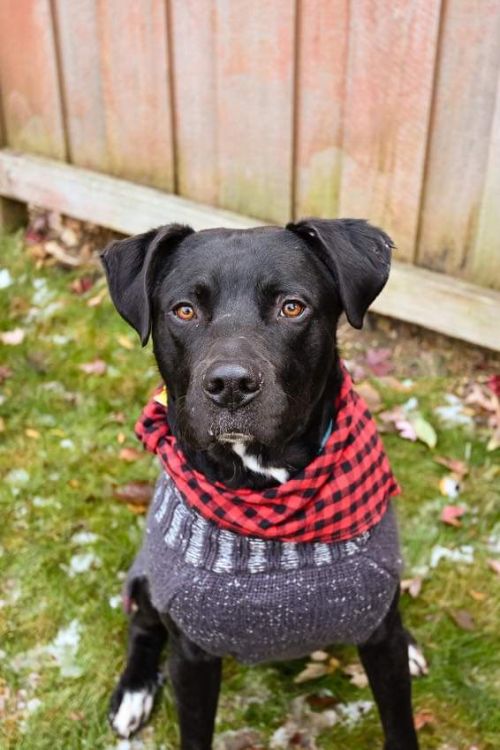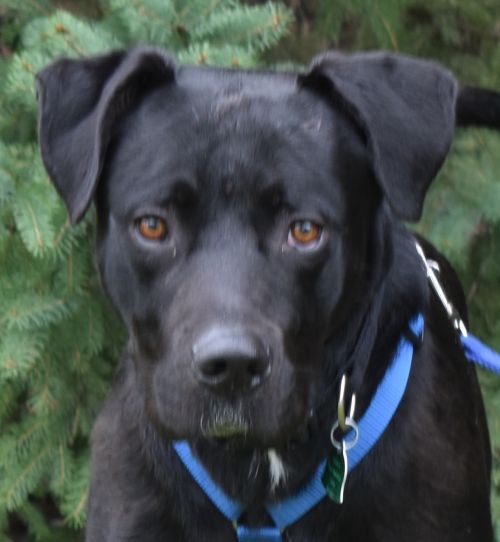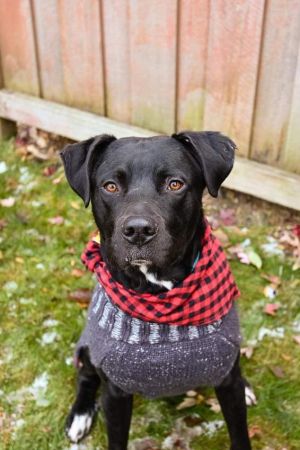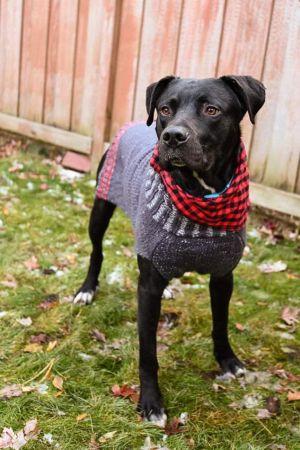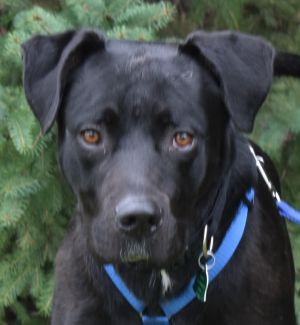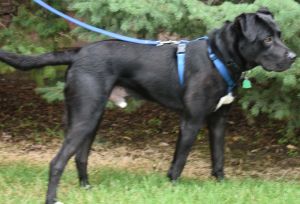 Max
Black Labrador Retriever
Labrador Retriever
If you are interested in any of the dogs available at New Leash Rescue, you can reach out to the foster listed below for more information and then complete an adoption application which can be found at https://www.newleashrescue.org/adopt/policy. Please email the completed application to newleashrescue2018@gmail.com

Look at this handsome guy! Max is a 70lb snuggle-bug, which is perfect for staying warm in the upcoming months. He is two years old and looks to be a black lab mixed with heeler. He loves to play and go for walks. He's also great in his kennel. We learned during the last big storm that Max is not a fan after he came flying into bed shaking like crazy. After a few minutes of some soothing "You're ok" from his foster mom, he fell asleep in her arms and the thunder didn't bother him. He came to New Leash from a local shelter where he had become stressed out in the environment. He had been there for about a month and needed to get into a regular routine in a home. Max is good with people and good with other dogs. He is recommended for children who are used to big dogs - we would recommend ages 8 and up because with Max's size he could easily knock little ones over. We are not sure about cats at this time. He does have some resource guarding with bones or food and is working on this in his foster home.

Max has been recently treated for heartworm, so his adoptive family needs to be willing to keep him on heartworm preventatives all year long. This cost would be around $8 per month. Heartworm preventatives also help prevent other types of worms, so these are overall beneficial for a dogs' system.

Max is working on a housetraining refresher with getting out of the shelter and he is doing pretty well. All dogs will need a refresher course when they move to a new house and a new routine.

Adoption fee is $300 + tax (no checks)

Foster to contact: Tracy and Ben at tschlax@gmail.com or ben.delarosa@gmail.com, 612-750-7411

Please contact the foster to find out if this dog will be attending an upcoming adoption event.

Our fosters do the best they can to provide all information about the animal's background and temperament while in foster care in their home. An adopter's routine and home environment is likely going to be different than that in their foster home.

Sometimes there is more that comes out about a dog's personality once they have been able to settle in a home and truly become comfortable. There are great articles out there written about the different stages a pet goes through after adoption, discussing transitions that happen at 3 days, 3 weeks, and 3 months. We highly recommend reading about this - it will help you understand the transition your new pet goes through.
Powered by PetfinderTM