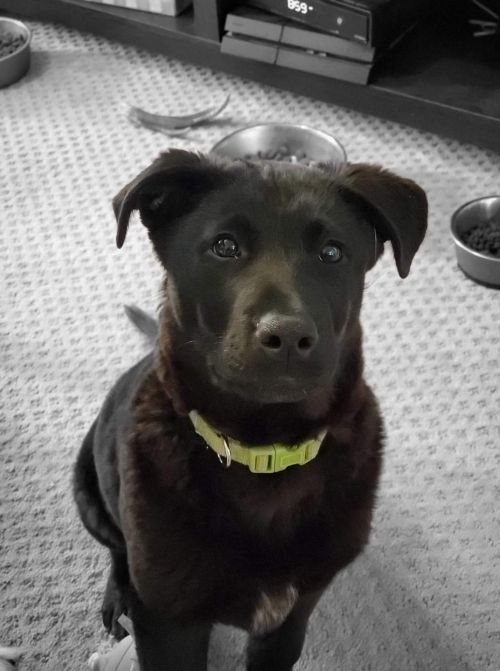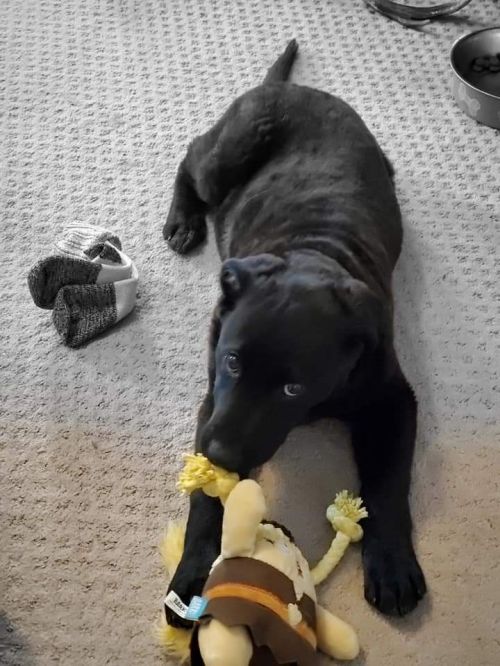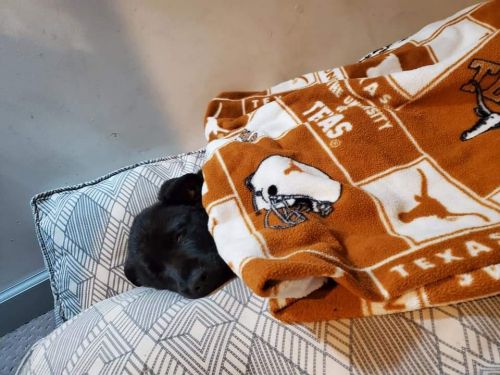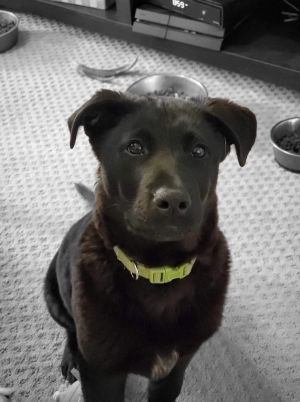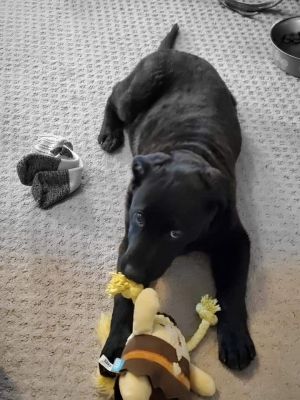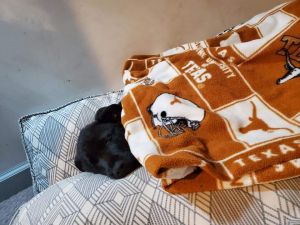 Doc
Black Labrador Retriever
Shepherd
If you are interested in any of the dogs available at New Leash Rescue, you can reach out to the foster listed below for more information and then complete an adoption application which can be found at https://www.newleashrescue.org/adopt/policy. Please email the completed application to newleashrescue2018@gmail.com

Doc arrived with his 8 siblings and mom from a flooded house on a reservation shortly after they were born. Doc is four months old and the last boy from his litter looking for a home of his own. He will be a big boy, as he currently weighs 30 pounds.

We have had the pleasure of fostering doc since he was 6 weeks old. Doc is now 4 months old, Doc came here with his mom and 8 other sibling. All of his siblings have been adopted and Doc is wondering why no one is interested in making him part of their forever home.

Doc goes to the door and either whines or scratches at the door to go outside. Doc loves to sleep with us (I know it's a bad habit), he would sleep on the floor too.

Doc is working on crate training, this is a work in progress. He loves to play with his foster siblings, and also the neighbors dog. He absolutely loves being outside.

Have you ever felt sherpa?? Doc fur feels that soft. He is the softest dog I have ever felt. The vet agreed with how soft he was and is stumped on trying to figure out where it came from, he also said that it looks like doc hardly sheds at all. Docs mom is a German shepherd and dad was a husky lab.

Doc knows the sit command and we are working on lay down and others. Doc would do best with a family lives in a house and has a yard for him to run in. He would also do great if there is another dog for him to play with.

One more thing... poor doc is afraid of the dark and will whine and cry for a little bit until he realizes he is safe.

If you are interested in adopting doc or know someone that who is interested please have them email me at shellytay16@gmail.com or go to https://www.newleashrescue.com/adopt/policy to fill out an adoption application.

Let's all help Doc find the perfect home!!! Whoever gets him will be so lucky!!

Adoption fee is $400 + tax (no checks)

Foster to contact: Shelly @ shellytay16@gmail.com or 651.319.1586

Our fosters do the best they can to provide all information about the animal's background and temperament while in foster care in their home. An adopters routine and home environment is likely going to be different than that in their foster home.

Sometimes there is more that comes out about a dog's personality once they have been able to settle in a home and truly become comfortable. There are great articles out there written about the different stages a pet goes through after adoption, discussing transitions that happen at 3 days, 3 weeks, and 3 months. We highly recommend reading about this - it will help you understand the transition your new pet goes through.
Powered by PetfinderTM