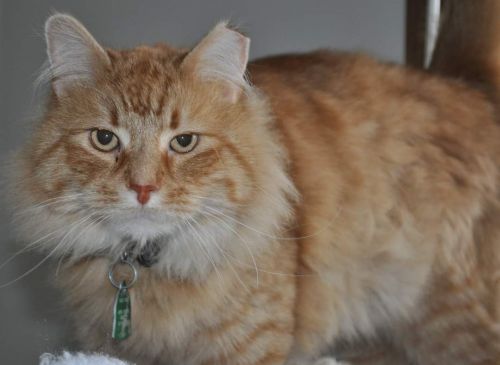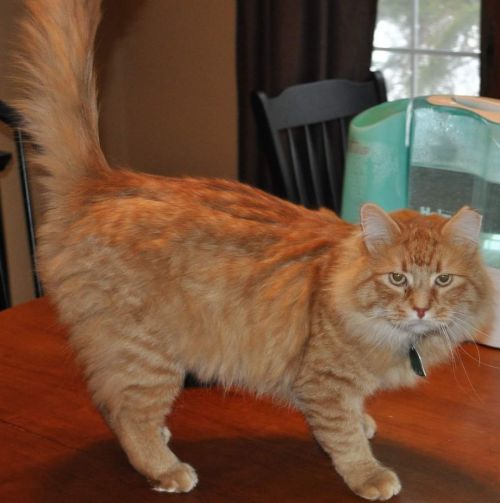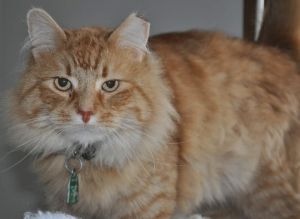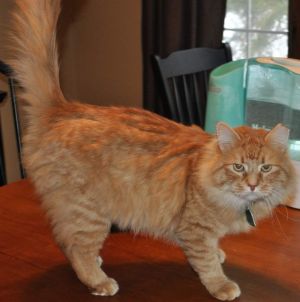 Thomas
Domestic Short Hair
Tabby
If you are interested in any of the cats available at New Leash Rescue, you can reach out to the foster listed below for more information and then complete an adoption application which can be found at https://www.newleashrescue.org/adopt/policy. Please email the completed application to newleashrescue2018@gmail.com

Thomas is a beautiful orange tabby who is a year old and weighs a little under 10 pounds. He has super friendly personality.  He is shy of new people at first, but once he knows he can trust you he wants to be with you all the time. He was originally found as a stray.  He came to rescue as he wasn't doing well in the shelter.  

Thomas wants to be near his people and have their attention and affection.  He can be quite the talker - both when you're home and when he can't be with you. Plus he is chatty when with you; foster mama wishes she knew what he was trying to tell her.  Thomas likes to sleep with his people. He's a total cuddle bug.  He snuggled with foster mom the first overnight he had the chance. Thomas is your typical young adolescent cat - he is active and playful and sometimes can be a little bit naughty to amuse himself. He might try to play with the toilet paper roll or play with other household items. He's a very curious guy who just wants to check it all out and have some fun.

He is good with other cats. He was initially scared of a friendly small dog visitor, but he came out of hiding to get a closer look after just a short while.  At the 2nd visit, the two were besties; doing nose bumps, laying together and drinking from a water bowl at the same time. A home with another pet would be the best fit for him, either feline or canine.   Interactive play is the key to his heart.  Thomas does great using his litterbox.


Adoption fee is $150 + tax (no checks)

Foster to contact: Heidi hmhuber@gmail.com or 612-860-4857

Please contact the foster to learn more about Thomas.

Our fosters do the best they can to provide all information about the animal's background and temperament while in foster care in their home. An adopters routine and home environment is likely going to be different than that in their foster home.

Sometimes there is more that comes out about an animals personality once they have been able to settle in a home and truly become comfortable. There are great articles out there written about the different stages a pet goes through after adoption, discussing transitions that happen at 3 days, 3 weeks, and 3 months. We highly recommend reading about this - it will help you understand the transition your new pet goes through.
Powered by PetfinderTM