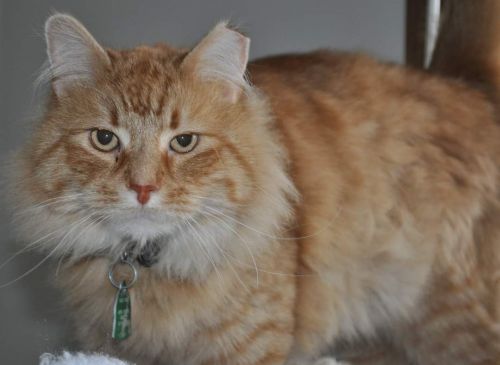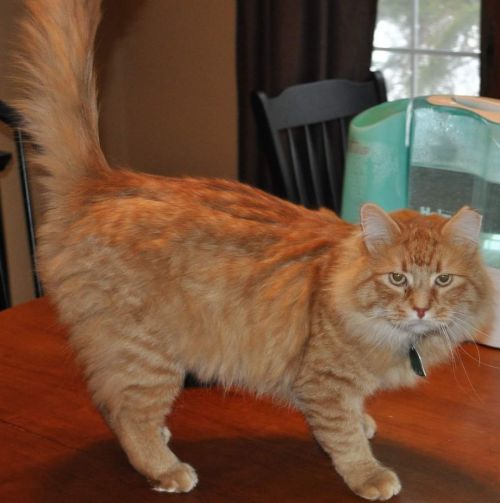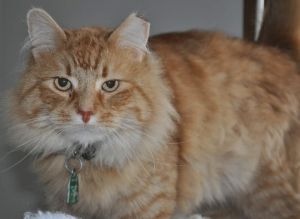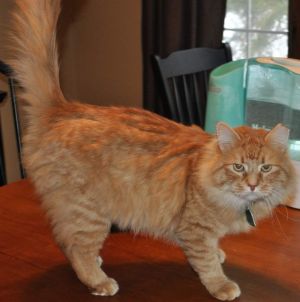 Thomas
Domestic Short Hair
Tabby
If you are interested in any of the cats available at New Leash Rescue, you can reach out to the foster listed below for more information and then complete an adoption application which can be found at https://www.newleashrescue.org/adopt/policy. Please email the completed application to newleashrescue2018@gmail.com

Thomas is just a little over a year old and weighs a little under 10 pounds.
In addition to being a looker, he's got an super friendly personality.  He is shy of new people at first, but once he knows he can trust you he wants to be with you all the time. He was found as a stray.  He came to rescue as he wasn't doing well in the shelter.  

Some cats are graceful.  That is not Thomas.  But what he lacks in finesse he makes up for in enthusiasm, personality and athleticism.  I bet he's a mouser; he's got an impressive pounce and vertical jump.  It's like watching an Olympian.  But he is not a barn cat. He wants to be near his people and have their attention and affection.  He's a very vocal guy. If you are home and he can't be with you prepare to get an earful.  Plus he is chatty when with you; foster mama wishes she knew what he was trying to tell her.  If you want a kitty that you can keep out of the bedroom at night while you sleep, Thomas will not fit well in your home.  In addition to meowing incessantly he will also do not nice things to your carpet at the door threshold.  This applies to all areas of your house.  He wants to be with you; period.  He snuggled with foster mom the first overnight he had the chance.

If you would be upset to come home and find the toilet paper roll partially unwound and the kitchen sink mat on the living room floor, Thomas is not the kitty for you.  If instead that scenario makes you smile, I think Thomas could bring you lots of amusement. As the first sentence shows, he's creative in his antics so his family will need to keep him safe from his own curiosity.  

He is good with other cats. He just ignores his foster cat sister who growls and hisses at him.  He was initially scared of a friendly small dog visitor, but he came out of hiding to get a closer look after just a short while.  At the 2nd visit, the two were besties; doing nose bumps, laying together and drinking from a water bowl at the same time. A home with another pet would be the best fit for him, either feline or canine.   
Interactive play is the key to his heart.  He is fastidious regarding his litter box habits. 


Adoption fee is $150 + tax (no checks)

Foster to contact: Heidi hmhuber@gmail.com or 612-860-4857

Please contact the foster to learn more about Thomas.

Our fosters do the best they can to provide all information about the animal's background and temperament while in foster care in their home. An adopters routine and home environment is likely going to be different than that in their foster home.

Sometimes there is more that comes out about an animals personality once they have been able to settle in a home and truly become comfortable. There are great articles out there written about the different stages a pet goes through after adoption, discussing transitions that happen at 3 days, 3 weeks, and 3 months. We highly recommend reading about this - it will help you understand the transition your new pet goes through.
Powered by PetfinderTM