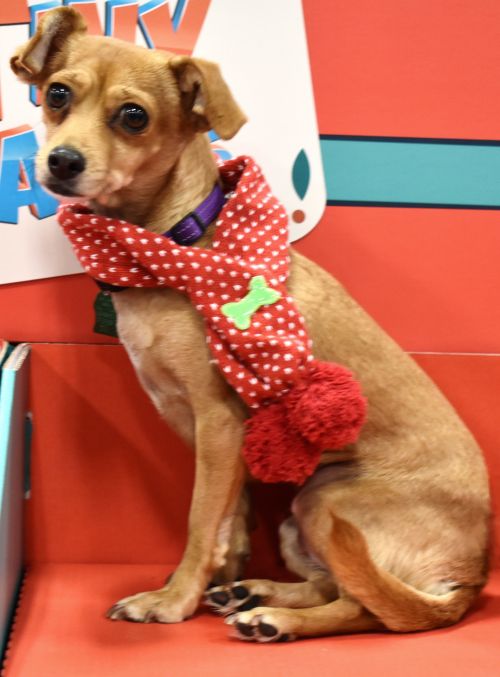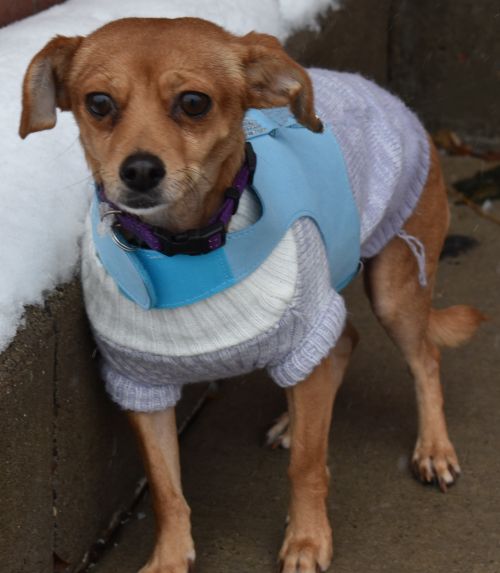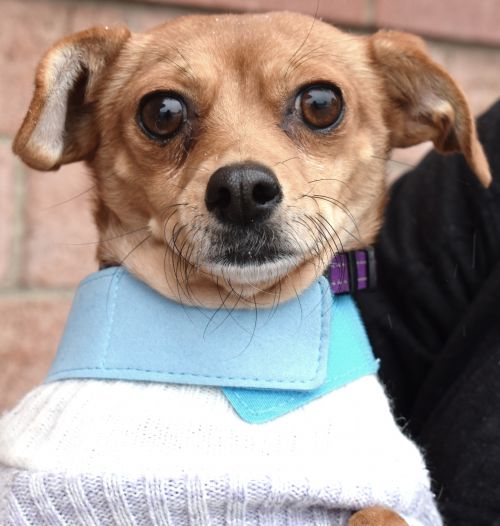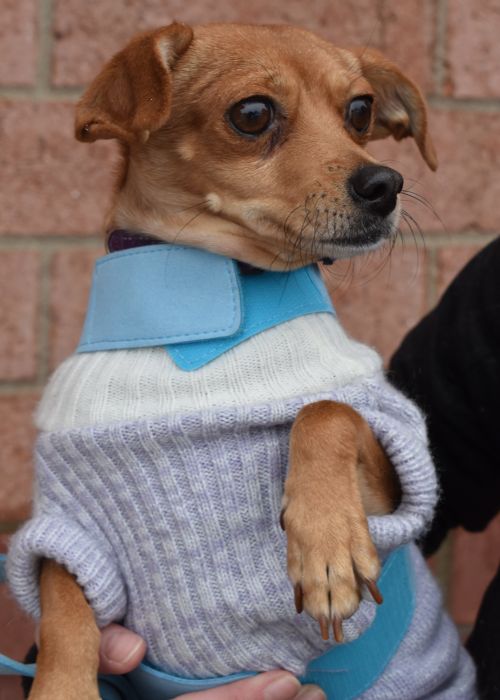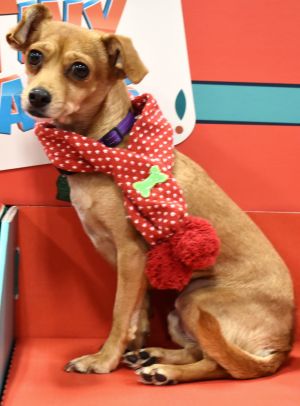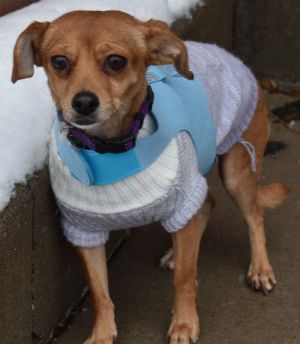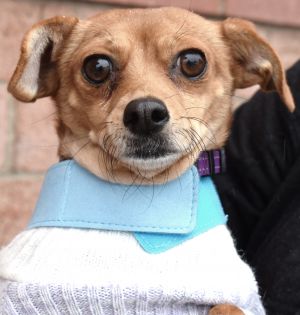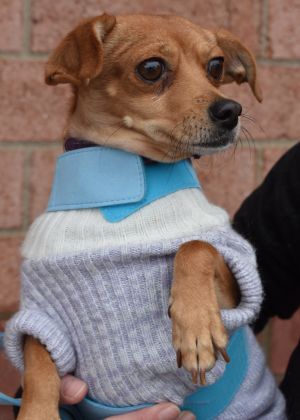 Daisy
If you are interested in any of the dogs available at New Leash Rescue, you can reach out to the foster listed below for more information and then complete an adoption application which can be found at https://www.newleashrescue.org/adopt/policy. Please email the completed application to newleashrescue2018@gmail.com

Daisy is a two year old chihuahua mix who is looking for a quiet and patient home for her to come out of her shell. We were asked to help give her a better chance, because she had been overlooked for a long time at a shelter in New Mexico.

Daisy will do best in a home with no young kids and would do better if she has another dog around for company. So far she has shown no interest in playing in her foster home and that will likely take some time before she might figure it out. She is pad trained and uses them well. She prefers to be inside and doesn't really want to go outside - the weather is also a temperature shift for her as well. She will need time and patience and a family who will let her come around on her own terms. She is a sweet girl who just needs a second chance.


Adoption fee is $350.00 + tax (no checks)

Foster to contact: Holly - 612-735-8684 or hollyera25@gmail.com

This dog will not be attending an adoption event, so please contact her foster to learn more about her.

Our fosters do the best they can to provide all information about the animal's background and temperament while in foster care in their home. An adopters routine and home environment is likely going to be different than that in their foster home.

Sometimes there is more that comes out about a dog's personality once they have been able to settle in a home and truly become comfortable. There are great articles out there written about the different stages a pet goes through after adoption, discussing transitions that happen at 3 days, 3 weeks, and 3 months. We highly recommend reading about this - it will help you understand the transition your new pet goes through.
Powered by PetfinderTM