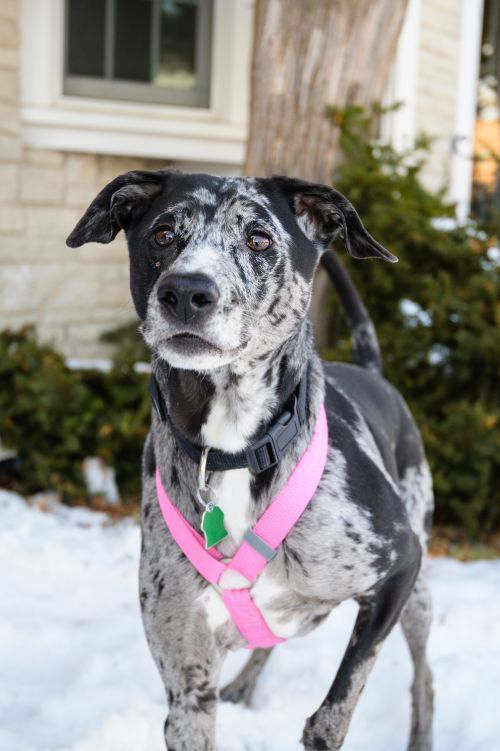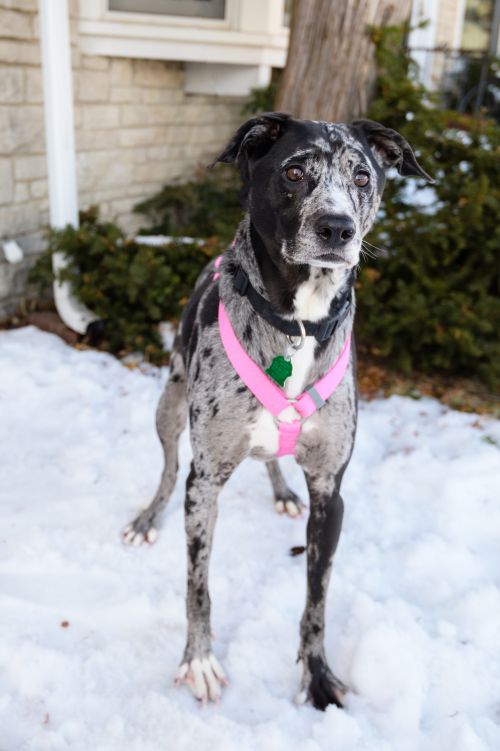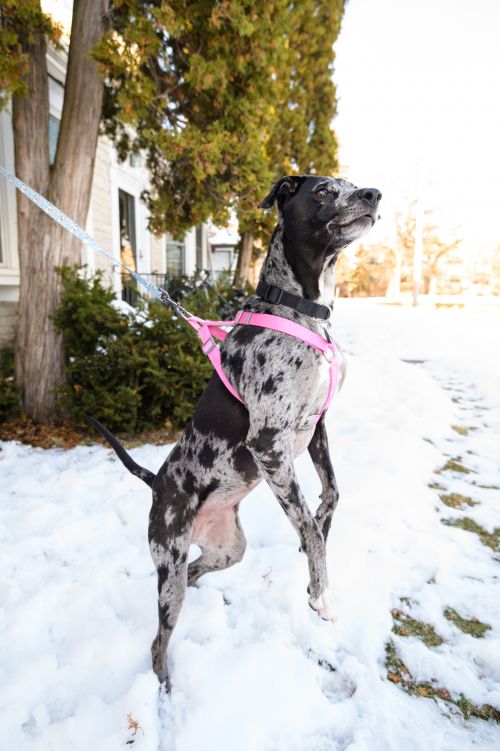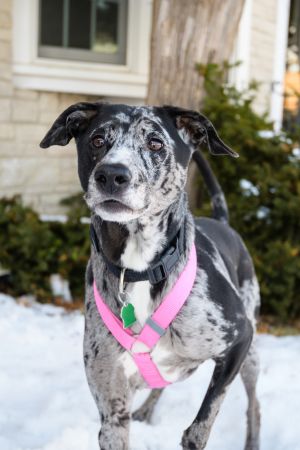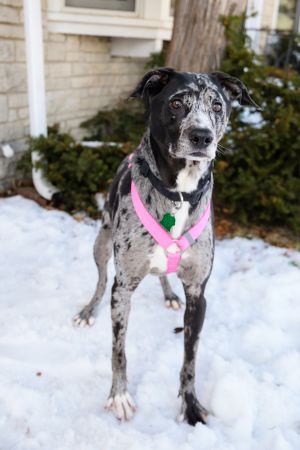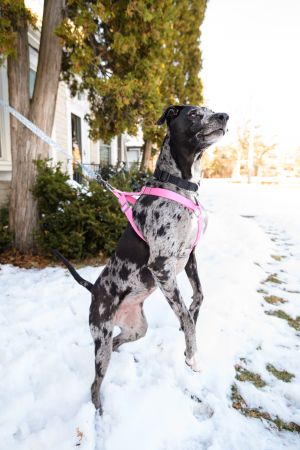 Bandit
If you are interested in any of the dogs available at New Leash Rescue, you can reach out to the foster listed below for more information and then complete an adoption application which can be found at https://www.newleashrescue.org/adopt/policy. Please email the completed application to newleashrescue2018@gmail.com

Bandit is a 3 year old Catahoula mix weighing 50-60 pounds, who came to us from a shelter where she was scared in that environment. She is doing much better in a foster home! Bandit can be a little shy at first but will warm up after being given some time to warm up to new situations. She is crated when her foster is gone.

With new people, Bandit can slip her harness and she will not return when called. She is currently wearing a martingale collar and is recommended to have 2 leashes + her harness and her collar when she goes for walks. She will do best in a fenced in yard. Her foster home has a 6 foot wood privacy fence. She needs a home where she will be kept safe and not allowed opportunities to get off leash.

Bandit does exhibit resource protection around high value items around other dogs and will protect from humans as well under certain circumstances (including toys and dog beds) so she needs a family who is dog savvy and understands that and is willing to work on this. Bandit can snap at people early on when she first moves to a new home because she will stressed. She would do best with a single person who is willing to give her the space she needs on regular day in and day out basis in the home for her to adjust.
Bandit is not recommended with cats.

Bandit can be vocal - she is very alert and will let you know if she sees or hears something.

Please make sure you understand/research the personality of Catahoula leopard dogs before you inquire or apply for her. She is independent and not an affectionate dog. She will occasionally seek out attention, but otherwise is mostly content with doing her own thing on her terms. If you want a cuddler - Bandit is not the dog for you.

Adoption fee is $275 + tax (no checks)

Foster to contact: Katie - kit_n_caboodle22@hotmail.com

Our fosters do the best they can to provide all information about the animal's background and temperament while in foster care in their home. An adopters routine and home environment is likely going to be different than that in their foster home.

Sometimes there is more that comes out about a dog's personality once they have been able to settle in a home and truly become comfortable. There are great articles out there written about the different stages a pet goes through after adoption, discussing transitions that happen at 3 days, 3 weeks, and 3 months. We highly recommend reading about this - it will help you understand the transition your new pet goes through.
Powered by PetfinderTM