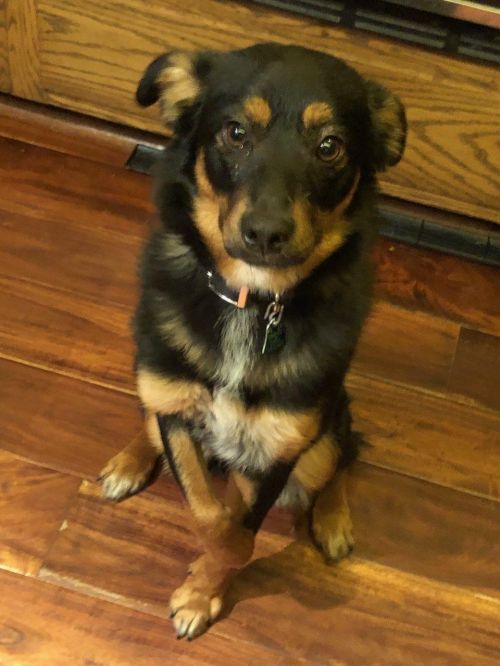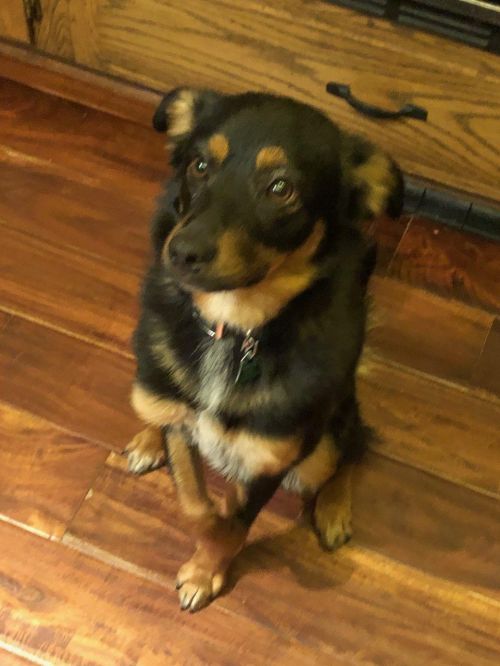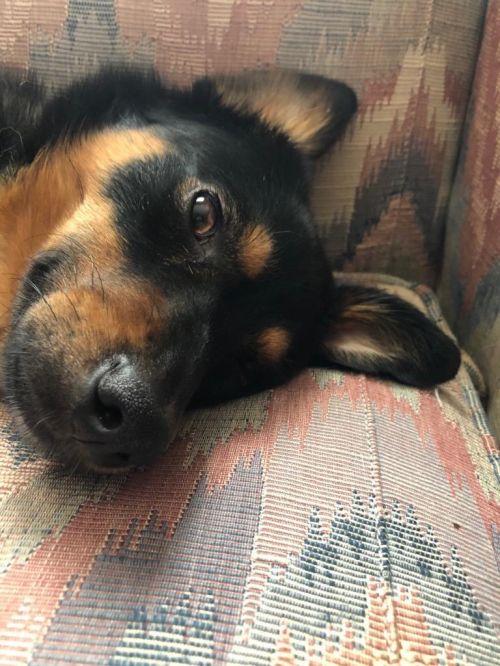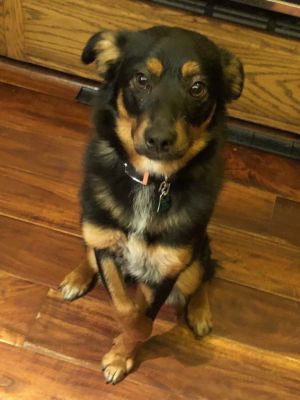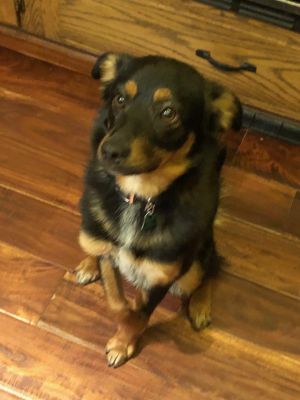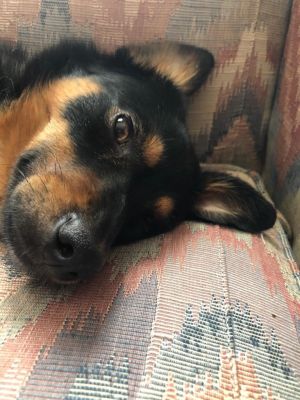 Rocky
If you are interested in any of the dogs available at New Leash Rescue, you can reach out to the foster listed below for more information and then complete an adoption application which can be found at https://www.newleashrescue.org/adopt/policy. Please email the completed application to newleashrescue2018@gmail.com

Introducing Rocky (also fondly known as RocketMan)... a petite 1-2 year old shepherd mix, weighing in at 20 pounds.  Rocky was a stray from a reservation in South Dakota found with an injured leg.  It appears that he suffered significant permanent nerve injury to one of his front legs, likely due to being hit by a car. 

However, DO NOT feel bad for this boy because he has no idea that physically he is different from any other dog.  Rocky is very athletic, jumping gates in a single bound.  He loves to play with the other dogs in his household and to get out and about.  Rocky has a big heart, a sensitive soul, and a desire to please his people. 

He is not a fan of being in a crate, preferring to snuggle in bed or to sleep nearby. His inner shepherd peeks out when he displays some minor herding behaviors with his people and the dogs in his foster pack. 

This boy is intelligent (sits well on command), extremely curious, and quite busy, which results in some mischievousness when unattended.  This slightly goofy,  rowdy boy is working on his manners and his house-training. 

Rocky would do best with an experienced dog owner in a busier household and would be great with kids.  He is a car chaser, which is likely what got him in trouble), so he does require a fenced in yard (6' fence) for his safety.  He will require an adopter who is willing to make minor adaptations to Rocky's environment to maximize his physical function.  

Adoption fee is $350.00 + tax (no checks)

Foster to contact: Sara - 651-260-3774 or sara.fostermom@gmail.com

This dog will be at our adoption event at the Woodbury PetSmart on Saturday from 11-2 looking for a home!

Our fosters do the best they can to provide all information about the animal's background and temperament while in foster care in their home. An adopters routine and home environment is likely going to be different than that in their foster home.

Sometimes there is more that comes out about a dog's personality once they have been able to settle in a home and truly become comfortable. There are great articles out there written about the different stages a pet goes through after adoption, discussing transitions that happen at 3 days, 3 weeks, and 3 months. We highly recommend reading about this - it will help you understand the transition your new pet goes through.
Powered by PetfinderTM