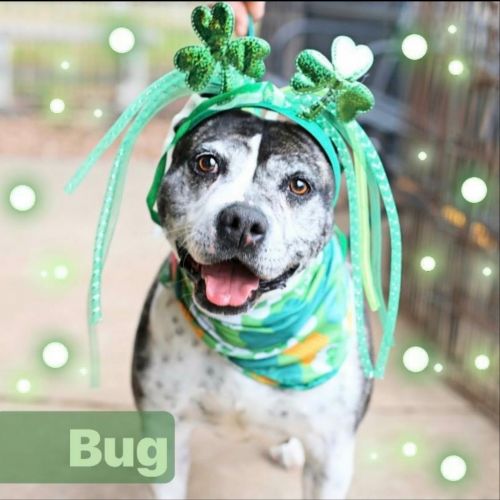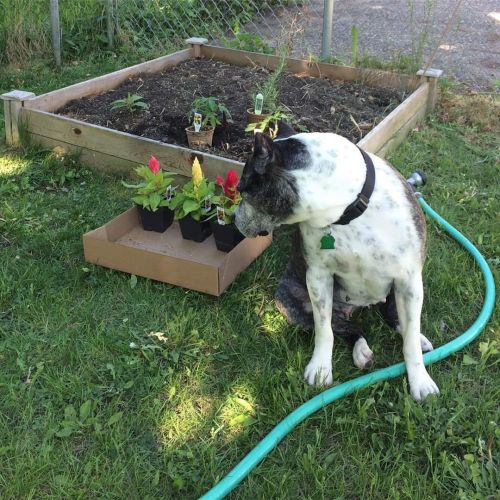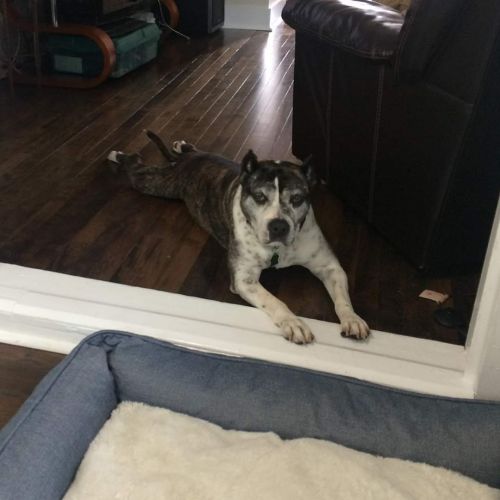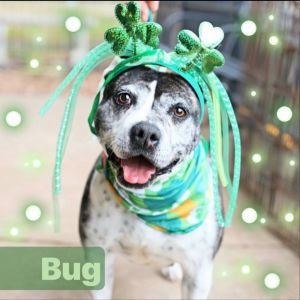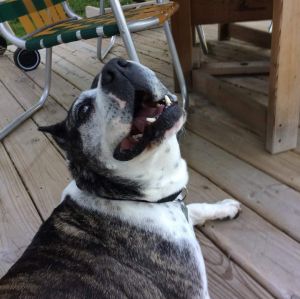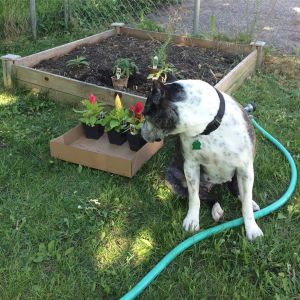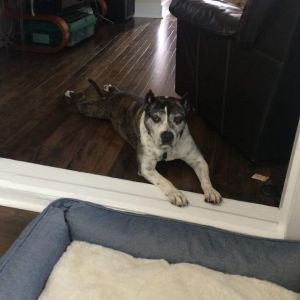 Bug
American Staffordshire Terrier
Pit Bull Terrier
If you are interested in any of the dogs available at New Leash Rescue, you can reach out to the foster listed below for more information and then complete an adoption application which can be found at https://www.newleashrescue.org/adopt/policy. Please email the completed application to newleashrescue2018@gmail.com

Bug is estimated to be around 6 years old. She is an adorable pittie mix and weighs about 60 pounds. She spent over 6 months in a shelter after not being reclaimed as a stray, so she came to a foster home to help her find a home of her own!

Bug does well around other low key dogs that are easy going, and don't get too amped up by anything. She is currently being fostered in a home with no other dogs, but she has met other dogs - some of the meetings have gone very well, and other dogs just haven't been meant to be Bug's friends. Anyone with resident dogs will need to make sure their resident pets meet Bug before any adoption.

Bug loves kids - she's been around kids ranging from age 3-14 and she loves them all. She really loves people and wants to be with you. She is very sweet, curious, loyal, and a strong girl. She is very interested in watching squirrels, rabbits, and chipmunks. She was very interested in chasing a neighbor cat - but her tail was up and in a playful manner, but we would not recommend Bug for a home with cats.

Bug does better with multiple shorter walks per day versus really long walks. She gets a little fatigued. She would love to have a fenced in yard so she can watch the critters and want to follow them from the safety of her back yard.

Bug is spayed and microchipped and she had a dental cleaning too. She had a lump on her back leg that was also removed and sent off for a biopsy. It did come back as a low grade mast cell tumor. The good news with low grade tumors is that surgical removal is the best option, and the chances of regrowth or spread are low. Bug's adoptive family would just need to keep an eye out for other growths forming, and if they grow in size, to get them removed.

Bug has been in foster care for a month so far, and she's a really great girl who deserved that chance out of the shelter walls. Do you have room for a Love Bug?

Adoption fee is $350.00 + tax (no checks)

Foster to contact: Laurie - 612-799-0346

Our fosters do the best they can to provide all information about the animal's background and temperament while in foster care in their home. An adopters routine and home environment is likely going to be different than that in their foster home.

Sometimes there is more that comes out about a dog's personality once they have been able to settle in a home and truly become comfortable. There are great articles out there written about the different stages a pet goes through after adoption, discussing transitions that happen at 3 days, 3 weeks, and 3 months. We highly recommend reading about this - it will help you understand the transition your new pet goes through.
Powered by PetfinderTM