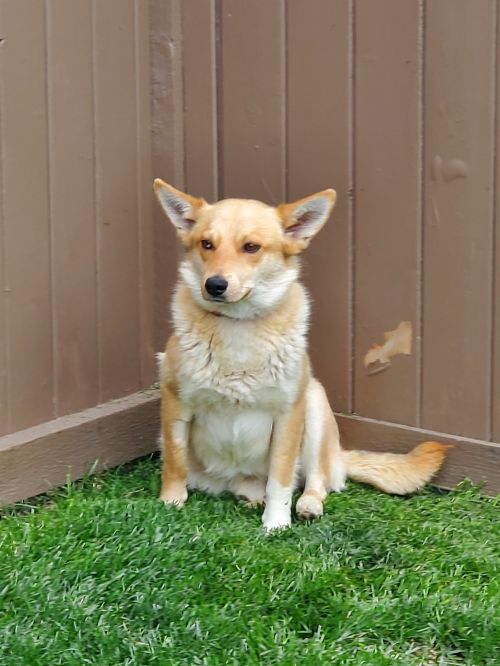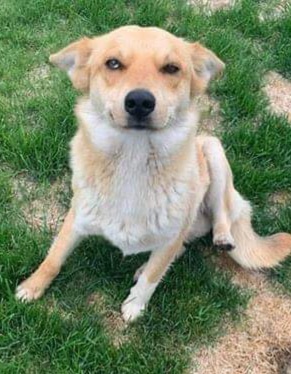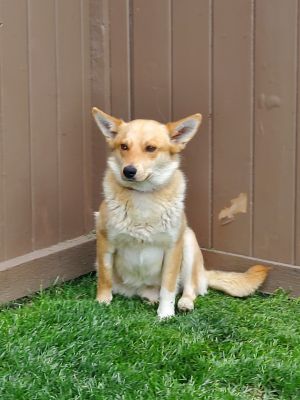 Totem
If you are interested in any of the dogs available at New Leash Rescue, you can reach out to the foster listed below for more information and then complete an adoption application which can be found at https://www.newleashrescue.org/adopt/policy. Please email the completed application to newleashrescue2018@gmail.com

Totem is around a year old and a cute little mix - maybe shepherd/collie? He weighs about 35 pounds and came to us from a reservation where he was found with a leg that he wouldn't put any weight on. He's been in foster care for over a month now, feeling better and getting ready to find his forever place. His leg has been xrayed and looked at a few times- there is nothing wrong with it. He will run and place and do zoomies at home, but occasionally when he walks across the grass outside, he will pick his back leg up a little bit. He uses it all the time when in the house. It could also be that he doesn't like the prickly grass touching it sometimes.

When this boy was found, he was just covered in ticks and may have never really been brushed before - we got lots of fur out! He will probably be a bit more of a seasonal shedder, and have more significant coat changes with the seasons.

Totem is super sweet and loves people. He is good with other dogs and likes to play. Due to his past and being left to fend for himself for food, he does have some food protection and will snap if he thinks another dog is trying to take his stuff. But in his foster home, Totem is fed in a kennel and its very easy to manage.

Totem has been fostered so far with a 6 foot privacy fence. He is doing very well on housetraining but did have some accidents in the very beginning when he was scared with the change and learning a new place.

He's a sweet boy and great size!

Adoption fee is $350.00 + tax (no checks)

Foster to contact: Katie @kit_n_caboodle22@hotmail.com

Totem will be at our adoption event at the Woodbury PetSmart on July 11th from 11-2pm.

Our fosters do the best they can to provide all information about the animal's background and temperament while in foster care in their home. An adopters routine and home environment is likely going to be different than that in their foster home.

Sometimes there is more that comes out about a dog's personality once they have been able to settle in a home and truly become comfortable. There are great articles out there written about the different stages a pet goes through after adoption, discussing transitions that happen at 3 days, 3 weeks, and 3 months. We highly recommend reading about this - it will help you understand the transition your new pet goes through.
Powered by PetfinderTM